The year is coming to an end. It is high time we recalled its brightest moments. In the field of manicure, this year proved to be a revolutionary one: there have been developed many products that can make professional manicure an easily accessed household procedure. Stars have also distinguished themselves due to interesting ideas. Do you remember them?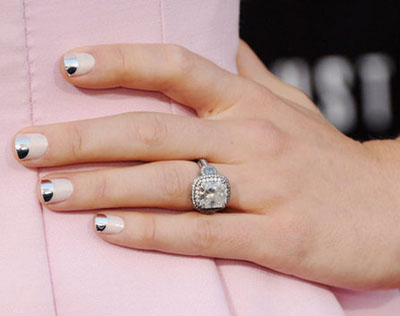 Throughout the year, two-color ideas have been at the focus of the star manicure. "Moon manicure" as well as the "new French" manicure were strongly emphasized.
Jessica Biel suggested having nude nails with wide metal edges (the picture above).
Actress Busy Philipps found a very unusual couple of colors for her moon manicure.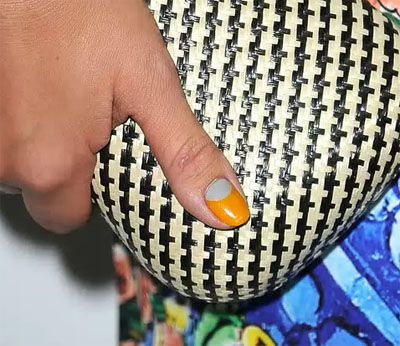 Blake Lively's vintage idea represents the classic moon manicure in the style of the 1920s.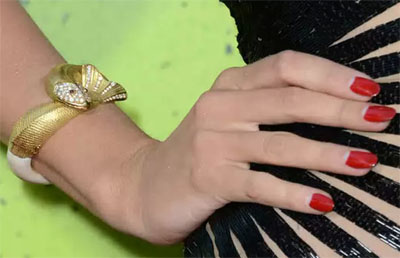 Two-color ideas are not restricted to edges and pits. One of the iconic moments was the manicure of singer Adele (on the eve of the Grammy Awards), which was later called "Christian Louboutin manicure." Just as a typically red sole of cult shoes, the other side of Adele's nails also had a bright red background.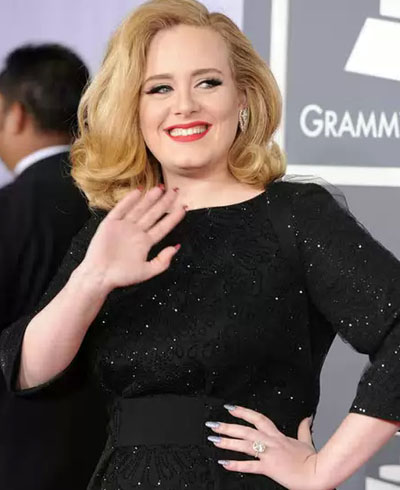 Feng shui nails is yet another interpretation of the two-color nails. They have been chosen by celebrities for a long time, but the most vivid and bold idea was that of Anne Hathaway (red + white). This had never been seen before.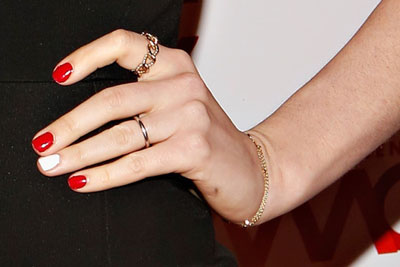 Stacy Keibler showed the classic Minx manicure accompanied by a metallic dress at the American Music Awards ceremony.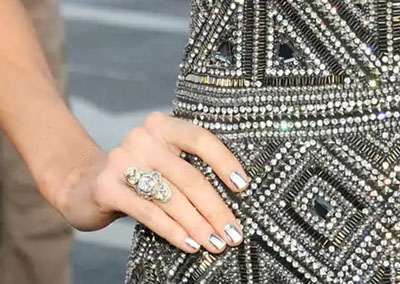 Sharp nails highlighted Lana Del Rey's vamp image. Along with her wine lips, these "stilletos" were remembered by many people.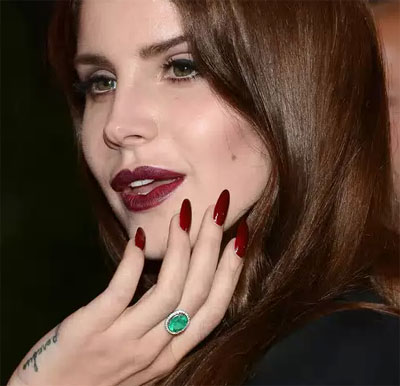 One more "stilleto" type was presented by Rihanna. She made them with gold tips, which contributed to the aggressive image.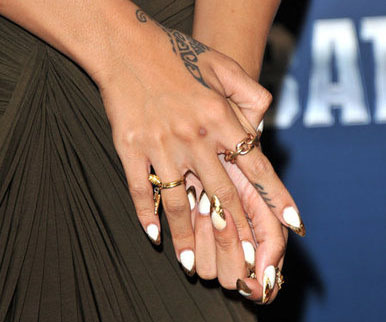 Lily Allen showed how trendy neon could be used in the form of strips.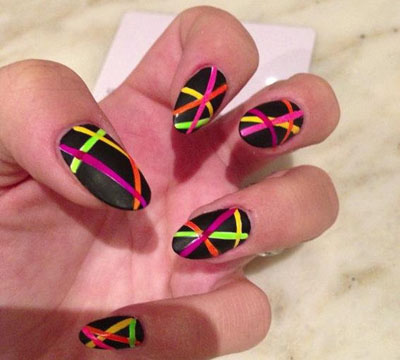 Kelly Osbourne's manicure for 250 thousand dollars could be mentioned in the nomination of the most senseless nail manicure. Azature nail polish of black diamonds did not go down well with the celebrity's fans, so they criticised her on Twitter. After that, Kelly even had to apologize for her unnecessarily expensive manicure.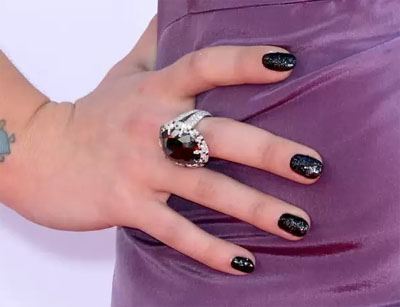 Caviar manicure has become both popular and available. But it might already be boring for a star to have plain black caviar manicure. For instance, Jessica Biel had a pearl caviar manicure. It is interesting what kind of fish could have spawned it.