The topic of Kelly Osbourne's diamond manicure has been discussed by the outraged public for several days. She was called "ridiculous" and accused of "frivolity" for having spent so much money just for the manicure. The co-host of the Fashion Police show on the E! channel described her expensive cosmetic procedure in the Sunday program – just before going to the Emmy 2012 awards ceremony.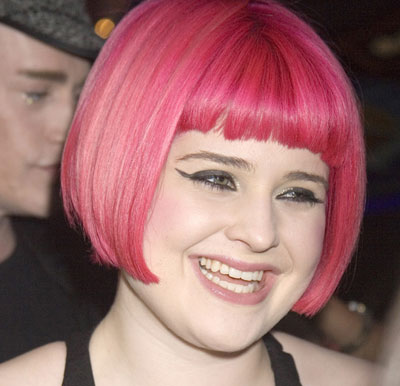 Having spent $250,000 on decorating her shapely fingers with the black diamond manicure before going to the red carpet event, Kelly had no idea that her innocent woman's weakness would cause serious resonance in the society.
One should mention that on Sunday Kelly boasted having a photograph in Instagram with the words:
"About to get a $ 250k manicure nail polish made w blk diamonds made by @azature so excited & honored but absolutely shitting myself to have that much money on my nails!"
In the evening, those very nails became the main draw of the red carpet ceremony, eclipsing even the star style of the presenter. However, this outburst was not appreciated in Twitter, and Kelly was accused of frivolity and called "ridiculous" to which Kelly, assessing the situation, responded with an apology. Quite in time!
"I see that my nail polish has offended some of you, however I see your point, but it was a once in a lifetime experience. # MyApologizes … And please forgive me for not regretting it. It made me feel like a queen ! "
"I have a big mouth & i know it! I just don't like knowing that I have unintentionally offended anyone! If its intentional I dont give a S ** t."
This apology could hardly satisfy those offended by Kelly, or rather her enviers, but the fact remains – the excusal was made.
I wonder whether there will be tears when removing this coating.