Forbes has once again counted the income of many stars and identified 10 best paid singers in the world.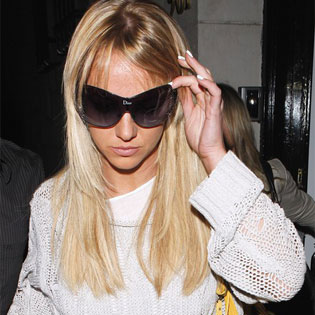 The top ten is led by pop princess Britney Spears, who is still persistently recognized the "downed pilot". Nevertheless, she keeps raising children, builds new relationships and earns $58 million a year! The main sources of Britney's income have been the new Femme Fatale album, her eponymous concert tour, advertising contracts, and the line of her personal fragrance. Moreover, participation in The X Factor project will bring Spears a large sum of money – 15 million dollars.
Country music singer Taylor Swift earns slightly less than the winner. Her annual income is 57 million dollars. Taylor is no less prolific than Britney: her recent achievements include the new Red album and another tour, advertising contracts with the cosmetics company and a fragrance line.
The "bronze" medal went to Rihanna, whose revenue has reached 53 million dollars due to concerts, promotional dividends, and perfume novelties.
Rihanna is followed by Lady Gaga, whose salary is 52 million dollars (Gaga has "slipped down" from her last year's first place: at that period she earned a record sum of 90 million dollars), Katy Perry and Beyonce, with 45 and 40 million dollars respectively.
A young mother and the author of the title hit for the new "James Bond" film, Adele, has earned $35 million this year. The sum would surely be enough for her son's college education.
Adele is ahead of another singer with a similarly strong voice, Sade, who has earned 33 million dollars.
Pop queen Madonna has raised a quite modest sum of 30 million dollars this year (according to her standards, of course!).
The last person in the top ten of the most "expensive" singers is Shakira. The would be mother will surely need some impressive fees, if her ex-fiance wins his case against the Colombian singer.