There's always something that gives that special splash of color or a spark and puts your outfit in a class of its own.
If you're looking for a chic accessory or a trendy piece of clothing that is capable of working out that magic trick, don't pass by the Pantone Scarves that are fitted to strike the right note. Conceived to go with practically any kind of clothing, they will look stylish with most outfits from official to casual. Moreover, the abundance of hues of six Pantone chip colors provides sure match with whatever you fancy to put on, and getting two or three of these you will be able to fit them in with everything in your wardrobe.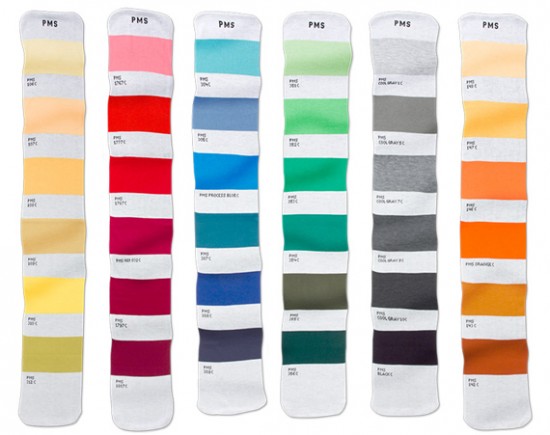 The Pantone Scarves are acryl affairs sized 160×30 cm and priced at $80 – a really cheap and simple way to spruce yourself up with one movement of the hand!