Kelly Osbourne is finding it hard to convince everyone that she's on the right path! She believes she's in the top form, yet there are many who keep harping on her weighty past.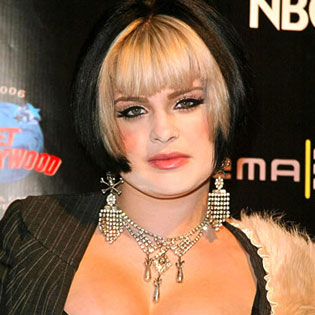 The former reality TV personality has something to be proud of – she feels healthier than ever and she succeeded in paring herself down to 4 to 6 UK size. In spite of that, talking to the UK's Fabulous recently, Osbourne said it made no difference with some people who are still calling her "a big fat whore." It's "the totally insane thing," comments the 28-year-old who has always been honest about her long-time attempts to control weight.
She says though it's insane, she had gotten used to invectives and her usual policy is to ignore them, but some haters just can't stop, and Lady Gaga's fans count among the worst badmouthers. "They've said I should kill myself, that they hope I get raped," she recounts.
These outbursts were given fresh fuel when Osbourne remarked that the Born This Way singer's 2012 Grammys distinctly heavier looks might be due to a baby bump. Osbourne isn't going to take this one back, saying she has "no filter" and speaks out what is on her mind. She thinks quite high of Lady Gaga as a singer but her fans go overboard and "you have a responsibility to stop that."
The mag reminds that the TV star dropped 65 pounds when competing on the dance floor of Dancing with the Stars three years ago and has stayed that way since, maintaining a healthy lifestyle with daily workouts that she never misses, even though she has to cut them down to some 15 minutes when she's busy.
A controlled diet is also an important part of Osbourne's life these days. She admitted to paying attention to what she eats and reading the info on the labels. But the main healthy influence in her life now is her "amazing" boyfriend Matthew Mosshart, a vegan chef, about whom Osbourne is happy to gush.
Mosshart, according to his celeb partner, is the one who convinced her – in spite of herself –that she is likeable and lovable and gave her a feeling of loving strong like never before!