While fans and non-fans are chewing on Justin Bieber's weeds scandal, the Beauty and the Beat artist has other things to do – like visiting his ill fans. In order to visit the 7-year-old leukemia sufferer Millie Flamm on January 5 he even put on hold his Salt Lake City concert.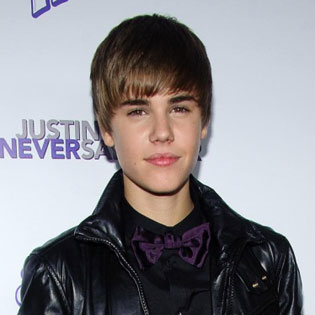 His young fan was unable to attend the performance, so Bieber came over to Primary Children's Medical Center to make up for it and sing her a song while he was holding Millie by the hand. According to the report from Deseret News, he made the girl's day and, maybe, year as well.
The sick girl's face "just lit up" on seeing him, the girl's mother, Amanda Flamm, shared. Then she was treated to a song and a very special present of a guitar pick which she squeezed tightly in her hand and refused to let go. Upon leaving, the 18-year-old kissed Millie on the cheek, after which her mother was told not to ever wash the daughter's face again!
Bieber's Instagram account carries a photo of this visit with the teen singer referring to his loveable sick fan as a "bundle of joy" who captured his heart.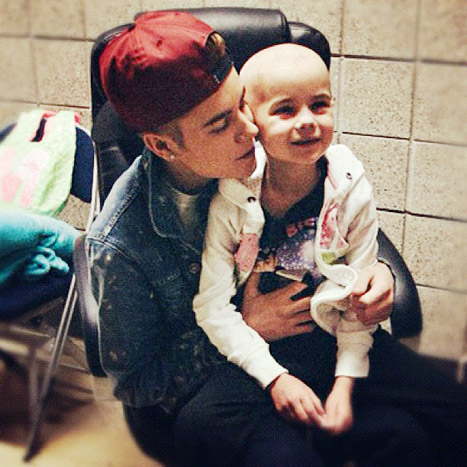 It's three years that the Flamm girl has been diagnosed with leukemia and she had a relapse about a fortnight ago. Her mother said Bieber's visit acted like a powerful energizer for the whole family and inspired them "to keep going and fight harder."
That invigorating move came on top of TMZ's pictures of the teen idol smoking what seemed to be marijuana joint in his hotel room in California the day before his visit. They created a disturbance both outside and inside, Us Weekly hearing from a source that the artist's team is putting the security on the rack over the unknown photographer. It is expected that Bieber will come up with some comment on the incident; for the time being, he just tweeted messages about his attempts to be better and learning as he grows up.