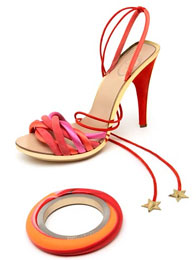 There're lots of women, who choose garments by the color. Have you ever faced the following situation? You see a very nice t-shirt, or shoes, or jacket, no matter what, it suits you perfectly, you would wear it every day and all your friends would be envious of it. You just love everything in it! Everything, but the color. You have never worn such bright colors, maybe only in childhood. And honestly, you have no idea, how to wear them and what to combine with it. But it's not so complicated. I'll try to help you with it, so that you wear, what you like, but not what you're accustomed to.
How to Wear Clothes of Bright Colors
If the basic clothes item is bright (pink, for example), the accessories should be of the same color gamma.
You may also combine several garment items of bright colors.
Here are some examples showing, how to combine bright colors in clothes: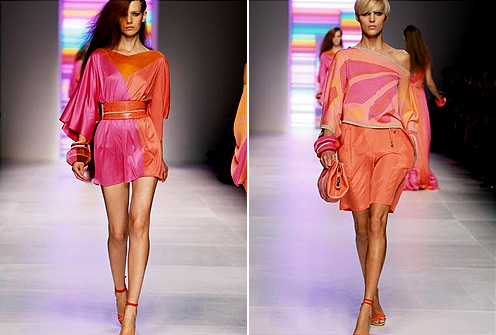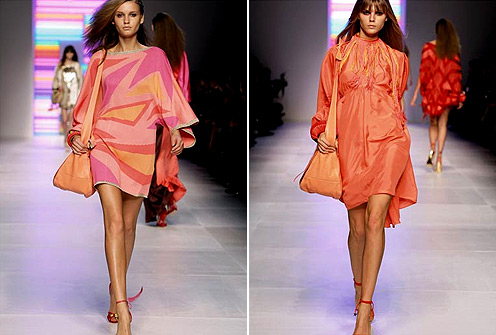 If your choice is a blood red jacket, but you don't know, what to combine with it, wear it over a black dress. Your bright jacket will look like a jewel in a strict frame. You may also wear it over a dress with a flower print. Look at the picture, how it looks and pay attention, that bright colors look more attractive than dull ones, even if the woman is beautiful.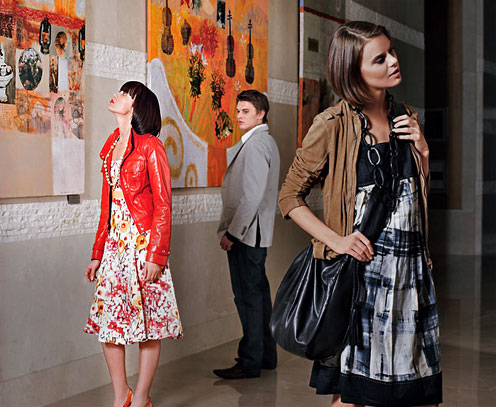 How to Wear Accessories of Bright Colors
If the bright thing you like, but cannot make up your mind to buy, is an accessory, feel free to wear it with white-black gamma garments. And vice versa, wear bright colored clothes with accessories of laconic colors.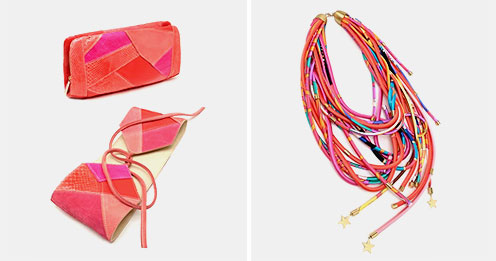 Your bag may be the accessory which gives tone to your entire image. But choosing a bag of a bright color, remember, that in this case it would look best as a part of clothes of laconic colors.
How to Wear Garments with Floral Print
This summer you will see a lot of garments with floral print both on the stores shelves and worn. You think, it's too bright for you? Hey, don't be so modest, it does look stylish, if you wear clothes with floral prints correctly.
The picture below shows a don't from Stefanel: two types of flower print are too much (bag and dress).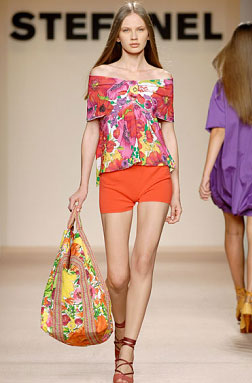 And here are the basic tips for the coming summer:
wear a flower printed dress with a bag and shoes without a floral print.
combine a one-color dress and a bag (or another accessory) with floral print.
The same can be said about other prints, for example, stripes: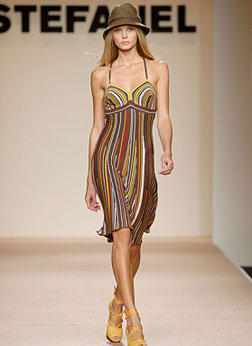 Now you know, what to do with bright colors and various kinds of print. Don't be afraid of clothes with brave prints or variegated clothes. They are extremely trendy this spring-summer season.