Who can be called today's sexiest woman? Many will say right away: Pamela Anderson. To some, Angelina Jolie's lips will spring to mind. As to the world of music, it'd surely be Madonna. And what about earlier times? Yea, it's difficult to find a match for Marilyn Monroe. We know these women as sexy, self-confident, conquering thousands of hearts. But what kind of persons are they in reality?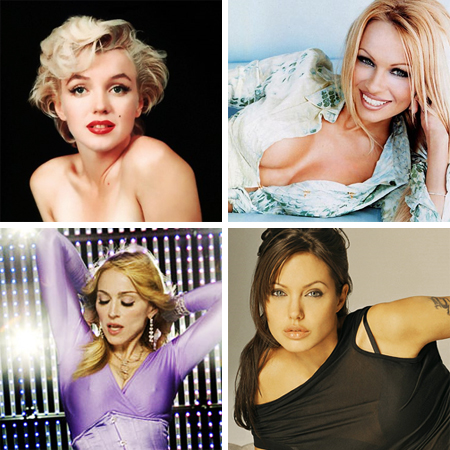 Marilyn Monroe (1926–1962)
Quote
"Sex is a part of nature. I go along with nature."
Myth
The number one sex icon of the last century. Blond curls and her famous 'boop-boop-a-doop' and a photo with the skirt soaring up.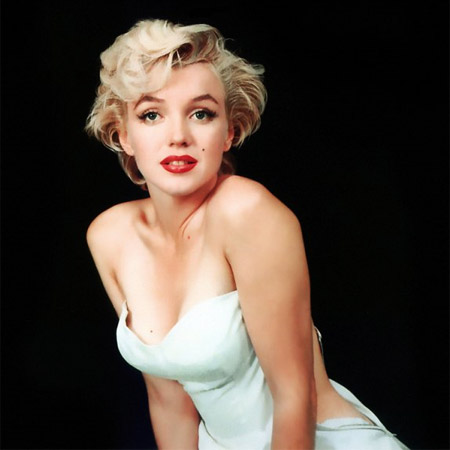 Reality
The sexiest star of all times was a plump brown-haired-turned-blonde woman. No movie starring Miss Erotica features steamy love scenes. And her rather light-minded filmography stemmed from her being seen as a sexy woman, not as an actress.
Even today, almost half a century after Marilyn Monroe aka Norma Jean Baker Mortenson flashed across the Hollywood sky, the Internet is swarming with links saying 'Naked Marilyn Monroe', 'Monroe's erotic pics' and the like. The books about Monroe's phenomenon are still being written and movies and shows are still being produced. And thousands of girls still worship her as a role model.
Madonna (Born 1958)
Quote:
"Like any star I'd like to be a bigger one".
Myth:
Extravagant, self-confident, having impressive muscled body and a staggering scenic outfit.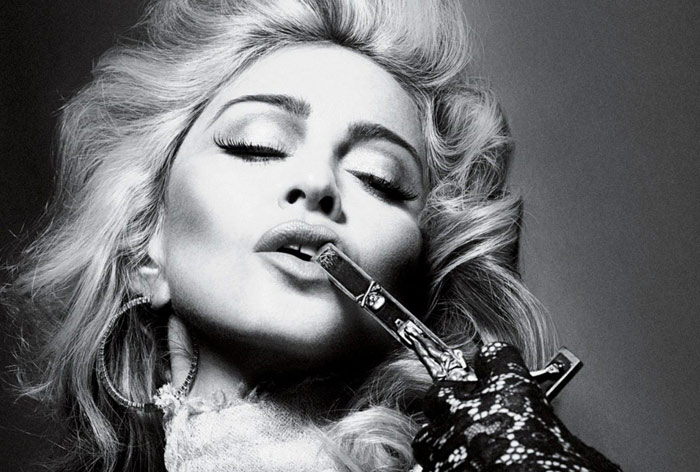 Reality:
Madonna has an IQ coefficient equal to 140. During her career she has had many images: a trash blonde, a material girl, a femme fatale, Marilyn Monroe type. Everything she's done to her appearance is a result of everyday work, starting with fitness and up to the detailed elaboration of her on-stage outfit.
She still tops the list of the sexiest persons in the music world. And even in her fifties she looks flawless.
Pamela Anderson (Born 1967)
Quote:
"In junior high a boy poured water down my shirt and yelled: "Now maybe they'll grow".
Myth:
Boobs of a woman, lips of a woman, sex machine. Hot blonde and embodied dream of all men.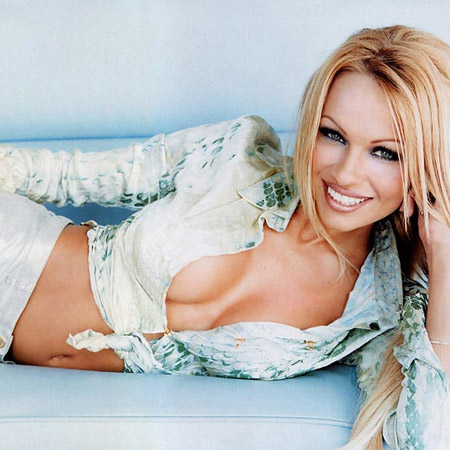 Reality:
Pamela Anderson's career started not with acting in adult movies, as it may seem, but with a profession of… fitness instructor. At some point during a football game stunning Pam was shown on the stadium screen and she was offered a modeling contract for beer ad right away.
Gee-whiz Baywatch TV series star wrote in her childhood dairy that she wanted to keep her virginity until 19 years of age. Later, there was a point in Pamela's life when her homemade sex video was downloadable for everyone. After she hit the catwalk recently, ageing sex star said: "Yesterday I was seen as a soft-porno, now I'm a work of art".
Angelina Jolie (Born 1975)
Quote:
"I'm odd-looking. I sometimes think I look like a funny Muppet".
Myth:
Tattooed, incredibly lovely and devilishly charming Lara Croft Tomb Rider.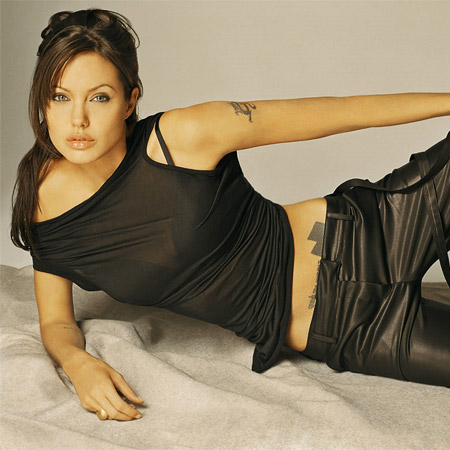 Reality:
Being a chubby-cheeked girl, Angelina was upset about her looks. She thought the way she looked didn't reflect her "demon-obsessed" soul. So she confined herself to a stern diet and had a few plastic surgeries.
Female and male sex icons, Jolie and Pitt, seem to be ideal couple. But they thought they needed more than that. They needed children. And soon kids appeared. Today, Jolie is a mother of many children and a goodwill ambassador.
And who is your all-time sex icon? Share with us!
Source of the images: caradisiac.com, bartcop.com, starpulse.com, celebrity-wallpapers.org.