This gadget with an attempt at mango-style cuteness is actually an MP3 player. If you took to the design you will be interested to know that it is slightly larger than a matchbox in size (54 x 38 x 38mm to be exact) and weighs 19 gram.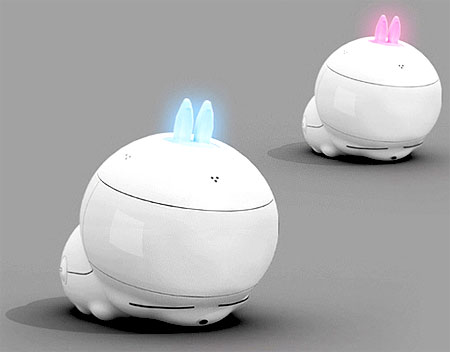 You store there up to 2 GB of your favorite music, connect earphones, control it by manipulating its ears (that can light up, by the way), and there you are! Look for a USB connector that should be there in some strange place, no wonder, to recharge the internal battery for the next 9 hours of enjoying your own hit parade.
It will cost you in the vicinity of $45 and if you read the selling site correctly (unfortunately, it is not all translated) you will be able to make your choice of white, pink or sky blue color.
Should you be willing to answer your friends' questions about it, it depicts a rabbit by name of Mashimaro. It appears that it is related to marshmallow after some strange fashion, and the Korean producers may expect that it will conquer the world!
Source of the image: ohgizmo.com.