Chantal Thomass released new aroma for women called Osez- Moi!. The perfume comes in a romantic pink bottle with a feminine inscription and an elegant bow. The perfume is filed with harmonious contrasts such as vintage and modern, romance and avant-garde, technology and poetry.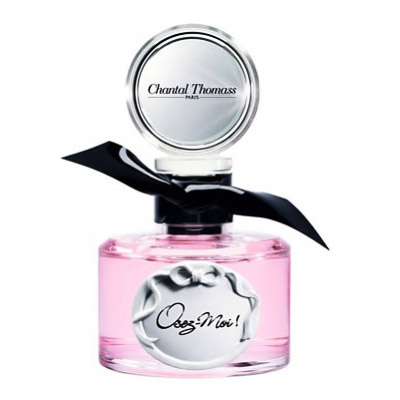 The aroma resembles expensive lingerie, which softly slides on your skin bringing elegant and sensitive pleasure. It arouses, provokes, and stimulates imagination.
This perfume is built on playful notes of frangipani, aromatic roses, vanilla, musk, as well as daisies, peony, and vetiver. Chantal Thomas' Osez-Moi! will come in 50 ml bottle.
Source of the image: teva.fr.