Can a gadget full of tunes become both your best friend and a stylish reminder of St. Valentine's Day? Check out for a colored version of Sony's W Series Walkman MP3 player costing $69.99 at retail.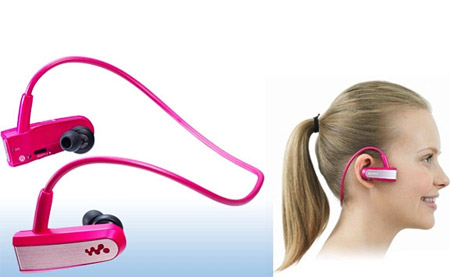 This pink device equipped with earphones is manufactured by Sony team specially to create an aura of your favorite music around you and tune up your daily routine with a huge playlist of melodies that you may carry to listen to anywhere — either in gym or at work. With the pink W Series you definitely stand out for the non-classic but impressive color of Sony's new line of Walkman MP3 Player.
Source of the image: chipchick.com.