You are having your first sex with a man with whom you want to build a serious relationship. Strangely enough, there are certain rules for the first night spent together. If this is not a one night stand for you, if you have serious intentions of establishing lasting relationship with this partner (like at the end of all fairy tales – and they lived happily ever after), these tips will help you avoid making serious mistakes in bed.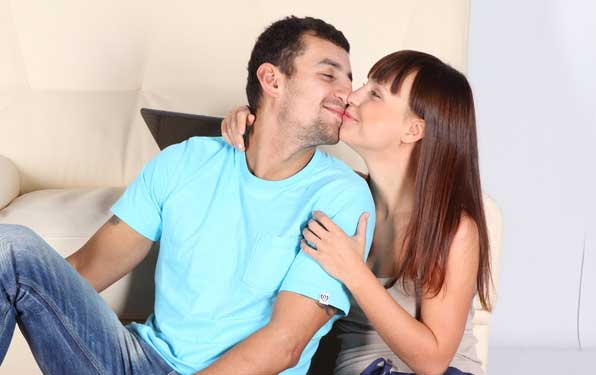 1. Don't Go over the Top
Do not try all the things you can do in bed with your partner. Probably, you are sexually sophisticated and know all the sex positions from Kama Sutra. Perhaps, you enhanced your sexual skills year after year to become a superior lover. Undoubtedly, it's a great thing! Just make sure you don't show it all to your partner right away. First, a man may feel sexually inferior to you, and your sophisticated sexuality could just scary him away. Second, he may reasonably ask himself how many partners you've got before him.
2. Don't Tell Him about Your Previous Boyfriends
When your man is saying he doesn't care about your previous partners, he's being cunning. If you are not a virgin anymore, invent some credible story. Like about the big college love. It's a mistake to make confessions about each partner you had in the past. That's where honesty is harmful.
3. Stay Relaxed
Behave naturally and sufficiently relaxed. Playing a role of a porn star won't pay off. First, it looks vulgarly. Second, see the first item.
4. Don't Play the Leading Role
Yield to your partner. Don't try to snatch the initiative from him. You'll have plenty of time for it. He's got the right to play a leading role at the first night together.
5. What about Oral Sex?
There are many opposing views if oral sex is ok on the first night together. Most people agree that if partners want to try something they should express it. Of course, it makes sense, but psychologists advise women take more than give on the first night. It doesn't mean you are supposed to lie like a stone or to fake orgasm. Make the partner understand that he turns you on. Try to seem shyer than you really are. Woman should open up in bed gradually, like a flower, making the partner proud of his ability to wake up your sexuality.
Remember: on the first night he is a conqueror, and you are his prize.
6. Don't Be Silent
Never lapse into silence. Of course, you are not supposed to talk about last baseball game. Don't ask your partner if he likes you during sex. You can moan and cream a little bit but don't yell like mad. Show him that he's doing a good job.
7. Don't Laugh
Don't laugh in bed. He may think you are laughing at his body. Or even worse – at the size of his unmentionable.
8. Don't Use Erotic Gadgets
Don't experiment on your partner with erotic toys and acrobatic sex positions. Everything in its own time. And you never know if the partner will like the idea.
9. Be Tender
Causing pain is acceptable if you both have an inclination to masochism. If it's not your case, it's better to be tender and affectionate. If your partner makes you feel pain, tell him about it immediately. Don't bear the pain hoping he will guess himself. Besides, he may think that you moan and twist because of passion, not pain, and will double his efforts.
10. Personal Hygiene
Don't forget about personal hygiene. Of course, female smell turns men on, but you should know where enough is enough.
11. Don't Pretend
And finally, be yourself whatever you do.