The gay community seems to be winning over the comics community as homosexual characters grow up on comics. In attempts to give a special edge to the plot, it is not beyond the pale to rehash the original story so as to reveal that the hero was really otherwise oriented! That's what happened to The Green Lantern, and now he's gay!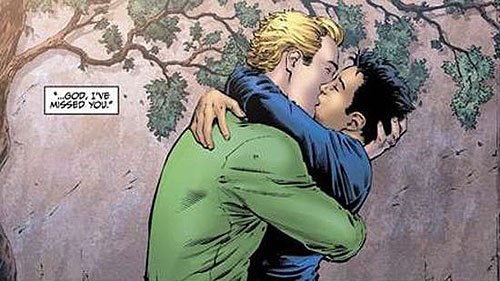 DC Comics has had it officially nailed down that, starting from the next week's second issue of "Earth 2," their superhero is going to appear as a gay.
The Green Lantern, who has been around since 1940 as Alan Scott and is known to have gone through two marriages, will now have quite a different background in line with DC's "New 52" initiative of applying a new gloss to their characters. According to the new version, The Emerald Guardian has been gay from the start. The issue will portray him as a young man having a boyfriend, kisses included. Here comes just another change of heart.