As usual, Kim Kardashian cannot sit idle, so she delights us with new ideas and projects. This time, we can enjoy the public shots of her new fragrance True Reflection.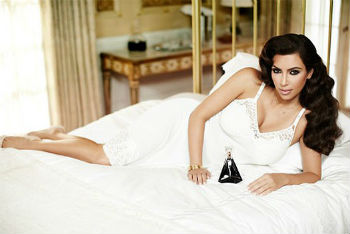 The fragrance combines the notes of plum, peach, lotus flower, patchouli, and musk. It is placed in a geometrical bottle in the spirit of art deco. The press release says that the bottle "…encapsulates the scent's enigmatic, complex notes that embrace the full scope of a woman's life, marked by its intensity and its hopefulness".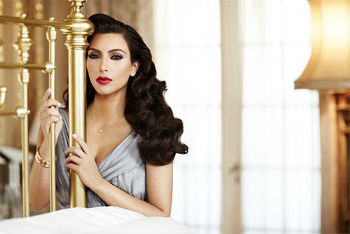 Here we recall that this is the third fragrance presented by Kim: the reality show star has already released Gold and Love fragrances.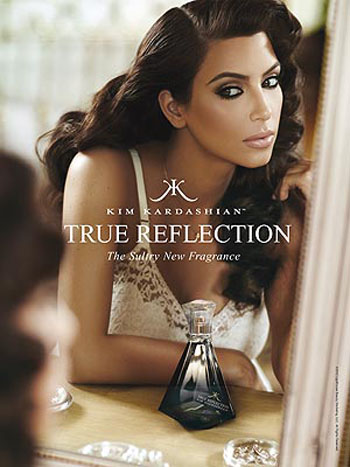 On the occasion of launching the new fragrance, Kardashian, who surely knows a lot about parties and promotions, will arrange a solemn presentation together with the Dress for Success Worldwide charity, which will be held on March 22 at The London West Hollywood.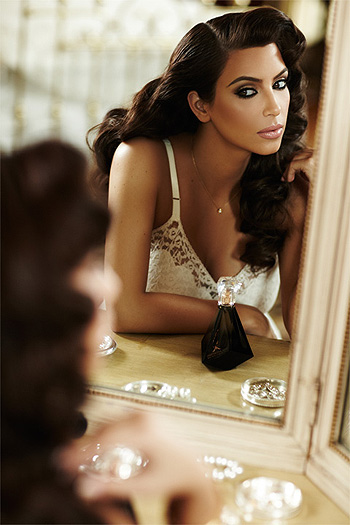 Kim admits:
"I have always admired what Dress for Success Worldwide stands for … I am excited to have an opportunity to work with them through True Reflection."
The guests of the presentation will be able to buy the fragrance with an autograph, and they will also watch the performance of Carolina Liar band and enjoy light snacks. The funds, raised at the event, will partially go to charity.