Paris Fashion Week is over, and for dessert we have been offered something interesting – the fall-winter collection of Miu Miu. According to Miuccia Prada, one of the key things of the new season is a formal suit.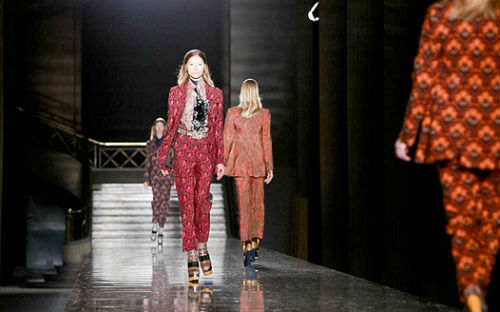 The variety of colors (from rich blue and purple to crimson, olive, and powdery), prints, and embroidery are amazing, and the modifications of this basic item of "business" clothing are truly diverse.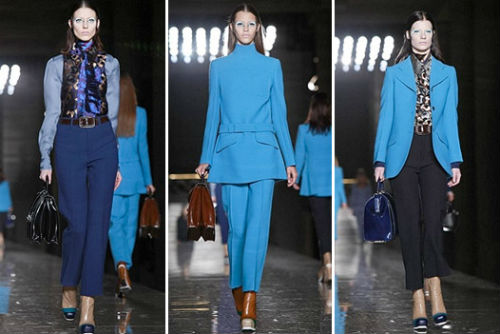 Close-fitting suits with three-buttons and strict double-breasted suits are offered with patterned shirts (many of them are decorated with bows, frills and ties) and colored loafer shoes (the alternative could be wide-heeled shoes in the spirit of the 1970-s). Small bags with short handles and roomy portfolios are an excellent way to complete the business image.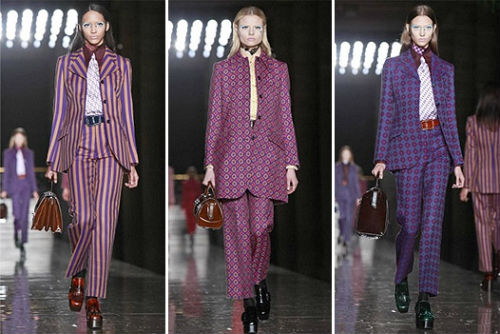 This time, the collection of evening gowns consists of only a few items and is represented by complex "chain mails" with large crystals, that can be worn with any outfit, such as office blouses and skirts.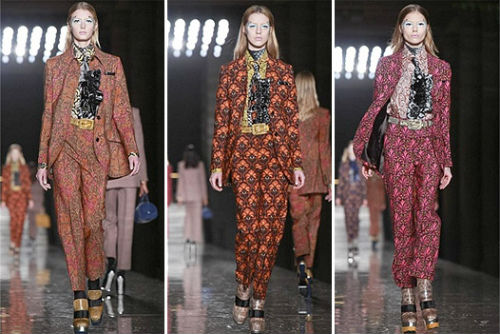 It is such an easy thing, and your boring business casual becomes a trendy modern outfit. The designer once again proved to be an innovator, surprising everyone.