Tous is launching H20, a new eco-friendly fragrance for women, inspired by the brand's H20 jewelry collection. The fragrance was born from the idea that the union between beauty and stability is yet one more step towards more beautiful universe.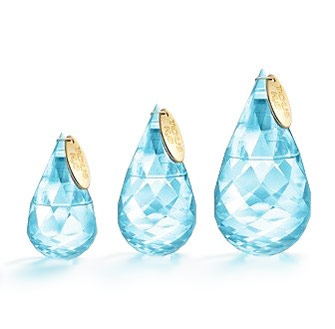 The bottle is made from 25% recycled glass, and the fragrance packaging contains certified eco-friendly materials. Besides, a portion of sales will be donated to Intermon Oxfam fund to provide drinking water for those who need it most.
Tous H20 is an aquatic fragrance developed by nose Sonia Constant. The base is organic alcohol, and the composition features organic lemon, organic lavender, rose, jasmine, mandarin, cedar, white amber and Australian sandalwood.
Tous H20 will be available in 30, 50 and 100 ml bottles.
Source of the image: melkimx.blogspot.com.