While most perfumers are still under the influence of winter and begin launching springtime collections, a few of them already created amazing summer scents.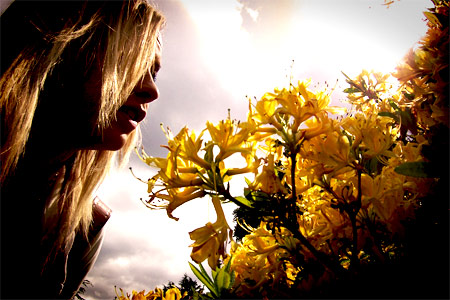 CKIN2U HEAT by Calvin Klein
Calvin Klein goes further into summer and introduces new fragrance called CKIN2U HEAT as early as this March.
Designers say this fragrance was inspired by visions of moonlight swimming and this heat between lovers on a warm summer night. Female composition sounds fresh and simple. It smells like a bowl of fruits and flowers seasoned with notes of aromatic red jasmine, cedarwood, sandal wood, as well as freesia petals and sweet orchid.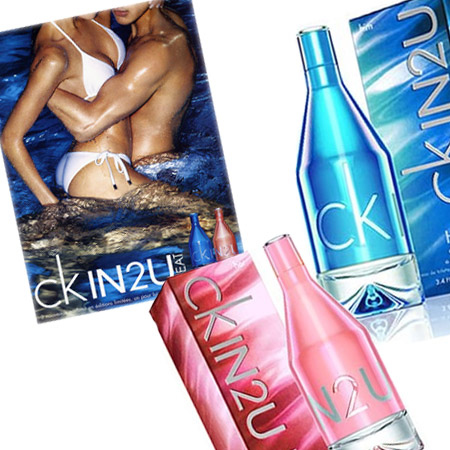 Kate Moss Summer Time
Kate Moss thought about summer, too. In April, she launches her signature fragrance Kate Moss Summer Time.
It will be the third fragrance in the super model's limited series. Kate says her perfume is for ambitious girls who like being active and having summer fun. Middle notes combine blackberry, glicine and peony. Base notes deliver sensual accords of neroli, English rose, orange, and luxury species of wood. The bottle for Kate Moss Summer Time is embellished with yellow and black flowers.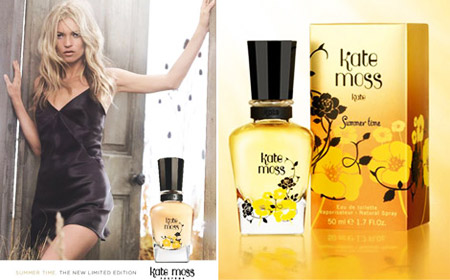 How to Choose Summer Fragrance
In conclusion, I'd like to mention a few useful tips on how to choose perfume for summer. You've got to be careful here and go for softer versions. Don't try to choose your perfume using perfume samples on a slip of paper. Any fragrance would play all its notes on your skin only, giving you true idea of its impression.
Remember "golden perfume rule": if you are not in love with a fragrance after first sniff, leave it on a shelf, even if this perfume is by some renowned brand.
Source of the images: punmiris.com, perfumeshrine.blogspot.com, merchantcircle.com, everydayfacts.wordpress.com