Who wants to be "closer" to Halle Berry? A few days ago the actress presented her new Closer fragrance in a sensual commercial.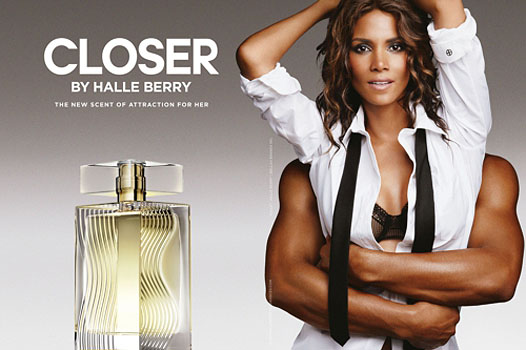 The new fragrance is the third in a row for the actress who has easily mastered the skill of a perfumer: the actress had released Halle (2009) and Reveal (2010) perfumes before Closer.
When creating a new fragrance, Halle drew inspiration from the age-old opposition of men and women, the antagonism of strength and weakness, tenderness and sensuality – no wonder that the perfume has got such a name.
Halle herself describes the new fragrance, saying that she wants the fragrance to be unique and seduce the opposite sex, creating a sort of intimate aura.
The new fragrance presents a contrast: it combines woody, floral and aromatic notes, there is a scent of wild raspberries, lily, violet and mimosa (Halle Berry's favorite flower). Closer fragrance leaves a light trail, and the woman with such a perfume can hardly be forgetten!