As shoe models are becoming increasingly otherworldly in colors and design one may wonder if our leading fashion designers are in competition for the weirdest pair of shoes. Over recent years, we've seen drastic changes to the design of heels and wedge shoes.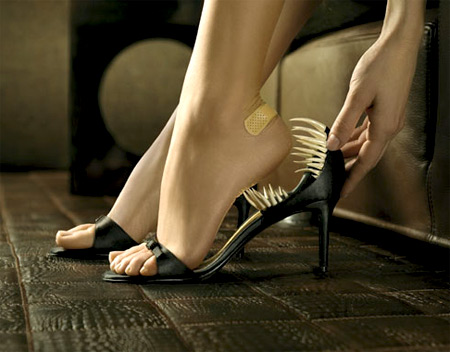 First, we were offered to try incredibly high stilettos and less-than-comfortable wedges. But designers didn't stop here and now they are offering us the kind of shoes that you need some time to recognize where their heel is and what part of them will make it possible not to be thrown off balance.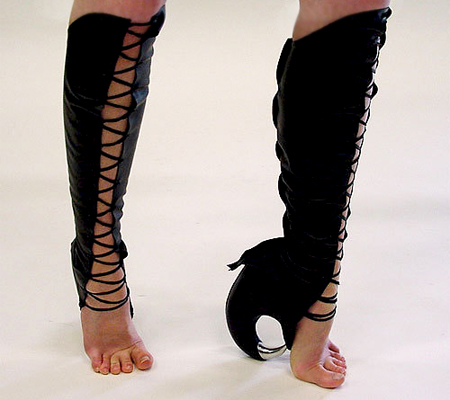 Modern shoes are more of a fictitious nature and supernatural designs. Thigh high boots came to replace jackboots, heels are shaped into very weird forms (and sometimes there is no heel or wedge at all as with heel-less boots) and the diversity of colors can blear the eyes.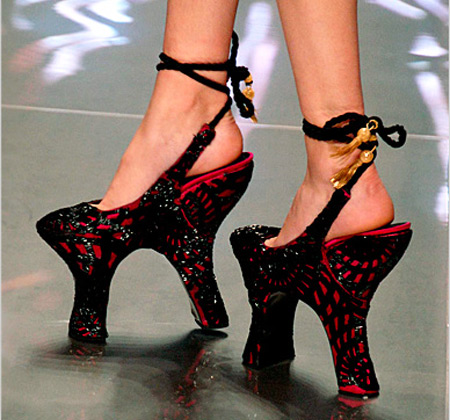 Designers are not afraid of going over the top, marrying the weirdest forms with the boldest colors.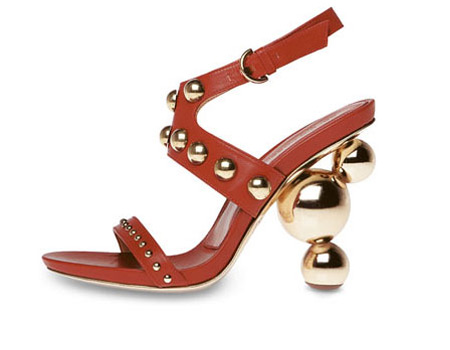 Get a load of a pair of shoes presented at Moschino Cheap and Chic Fall-2009 show. These are two-colored or brightly one-colored shoes set on what seems to be unfinished wedge, both at the heel and the toe.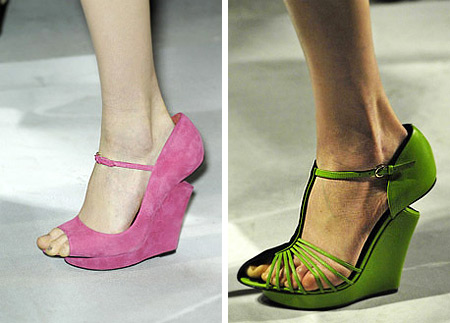 At their new shows Dolce&Gabbana and Roberto Cavalli came up with a bunch of fresh definitions of what a heel should look like. The former actually extended a heel into a sole and the latter presented thigh high wedge boots. Nobody got where those boots ended on female legs, though.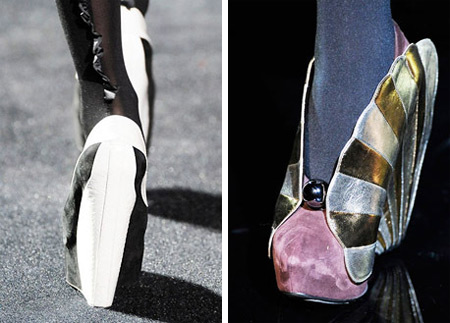 The latest Olivier Theyskens' shoe collection for Nina Ricci was filled with shoes strongly recalling a hoof –shoes with a high wedge at the front and without any support at the back. Such a design can't help but draw attention. Yet Theyskens went further and added dazzling colors to his "hoofs", from shimmering purple to navy.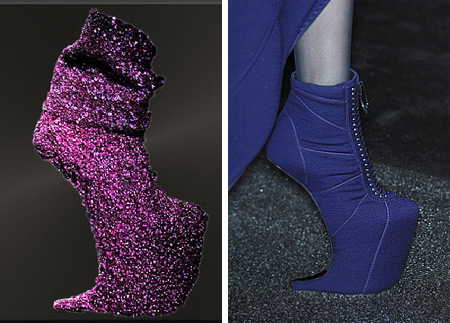 And even if the heel is right where it should be, its design is still staggeringly mind-blowing. It seems that traditional "bare" heel is way in the past.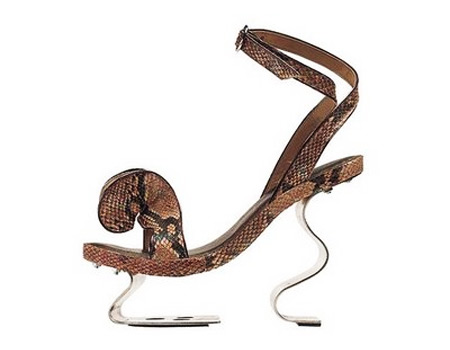 Do you remember the Chanel gun heel shoes that Madonna wore recently? It's not been long since we saw them but the shoes don't look strange to us anymore. This season, the House of Dior unveiled stucco heels and a popular duo Proenza Schouler came up with spring-shaped heel.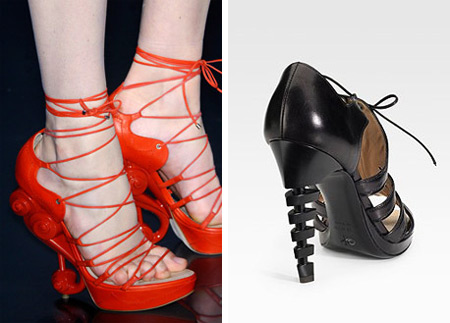 And these fashion designers are not alone in their efforts to offer incomprehensible designs. Sergio Rossi presented "spiral-stiletto", Marchese fashion house offered crystal-encrusted heel and Giuseppe Zanotti created wedge shoes which simply can't be put into words.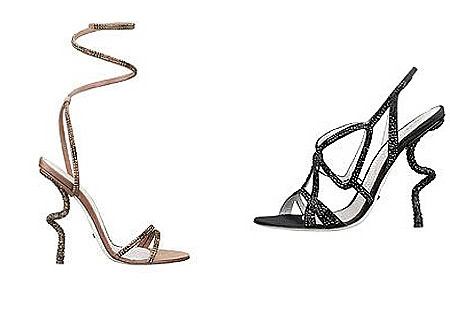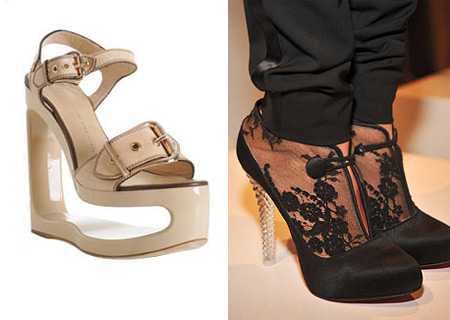 Source of the image: nytimes.com, feefifoto.com, shoecloset.wordpress.com, theshoegoddess.com, wday.ru.