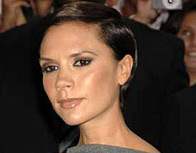 The icon of style Victoria Beckham, who arrived to Macy's, NY, with her husband David to launch their new Signature fragrance, was wearing boots that just stunned the public. It was a patent leather thigh-high PVC boots with 5-and-a-half inch platform but with no heel! It was Italian fashion designer Berardi who designed this unbelievable heel-less boots for Posh.
He says new boots feel pretty comfortable. "They are well balanced. When girls put them on for the first time, they are obviously a bit hesitating. Later on they say the boots are just like wearing a regular shoe. My new creation is graceful and the girls wearing them look like ballet-dancers. Having a heel is just really psychological, – the designer goes on.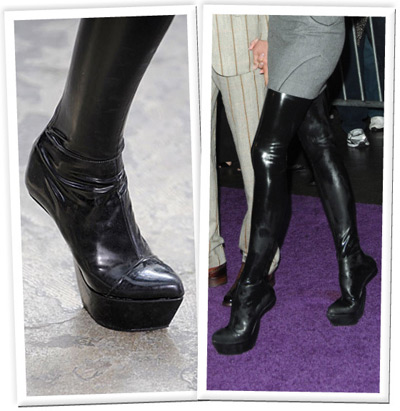 The way Posh looked, however, suggested that wearing new boots was not only psychosocially challenging. Her husband David was always beside her ready to prop his wife up for balance.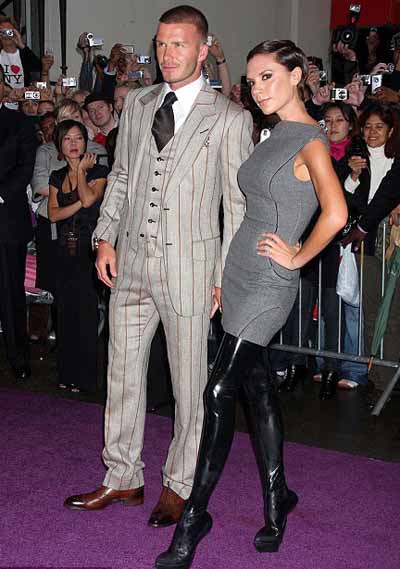 It's no wonder because you have to stand on your tiptoes with this footwear on. That makes the wearer to lean quite far forward.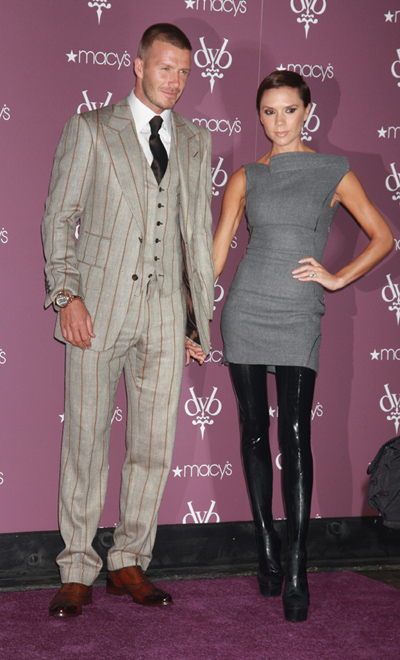 'Heel-less boots are very bad for your foot and back, – says a spokesperson for The British Orthopaedic Association. I strongly discourage wearing these boots. The heel should provide proper foot support". But who would listen to him, if Posh herself favors the innovation.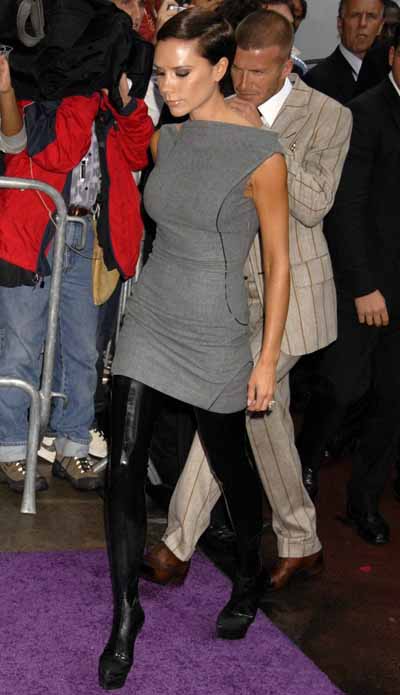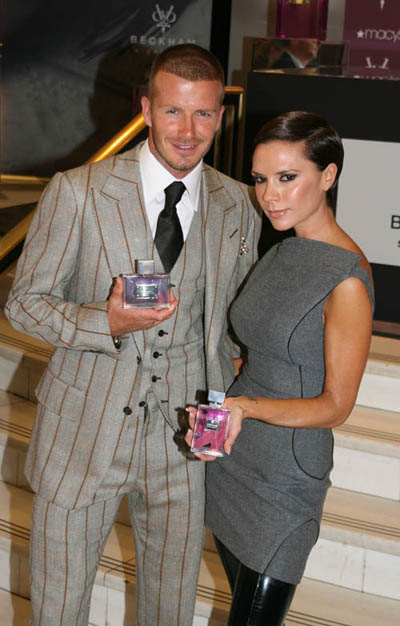 Sources of Victoria and David Beckham's photos: thedailypump.com, dailymail.co.uk, justjared.buzznet.com