Dazzleglass lip glosses from MAC had been launched in the market last year. Still, they are making women go crazy over them with an unbeatable shine with their formula gliding smoothly on your lips. The Dazzleglass are back in action this year coming again with 18 shades in total, some of which are certainly permanent to MAC.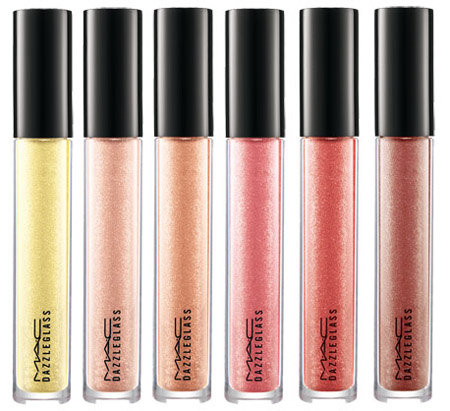 The following are the 18 hot Dazzleglass shades from which you are going to have a tough time to choose your favorite hue:
Sugarrimmed – creamy soft pink with red, teal and white pearl
Goldyrocks – pure soft yellow with pink and gold pearl
Moth to Flame – absolute neutral beige with violet pearl
Smile – gentle coral with pink and gold pearl
Steppin' Out – fresh yellow pink with red pearl
Utterly Posh – mid-tone orange with pink and gold pearl
Love Alert – raspberry red with red pearl
Date Night – deep plum with blue and gold pearl
Funtablulous – purple with violet pearl

Extra Amps – utter bright blue pink with blue and pink pearl
Like Venus – neat light bubble gum pink with red pearl
Stop! Look! – pure violet mauve with blue and pink pearl
Money Honey – mid-tone rosy mauve with red pearl
Rags to Riches Plummy pink with teal and red pearl
Baby Sparks – light pink with violet pearl
Bare Necessity – caramel apricot with red and gold pearl
Girl's Delight – pure mid-tone tan with gold pearl
Get Rich Quick – warm yellow brown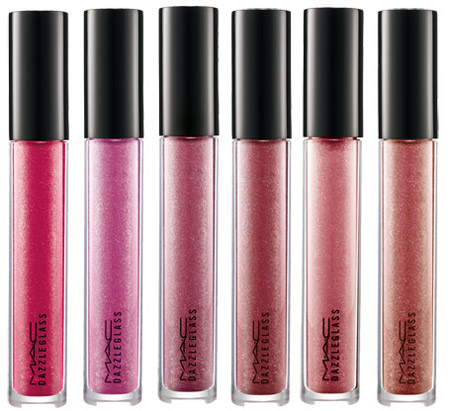 Source of the images: maccosmetics.com.