Karl Lagerfeld, a glove fiend, always gloved in public, too, has come up with the idea how to use a glove to make a chic and functional mobile phone accessory.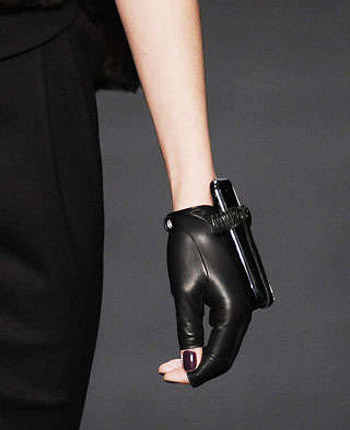 In his Fall 2009 collection, the designer presented black leather fingerless gloves with an integrated strap to hold a regular candy bar phone. Not bad alternative to strings and various mobile holders.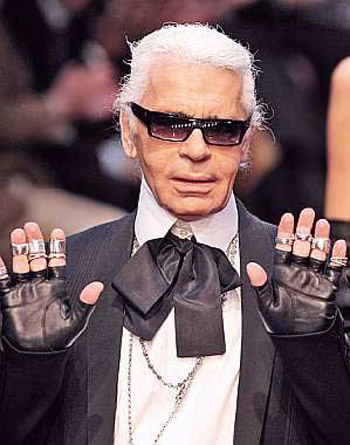 The collection also featured metal filigree cuffs, netting fabric cuffs and glove-looking oversleeves.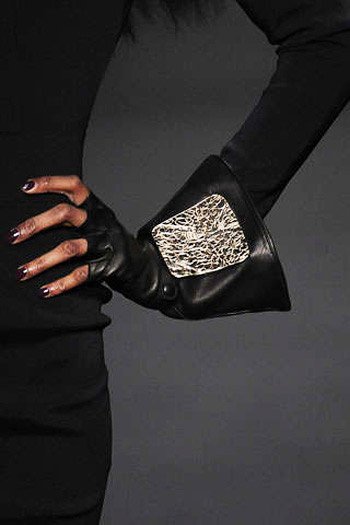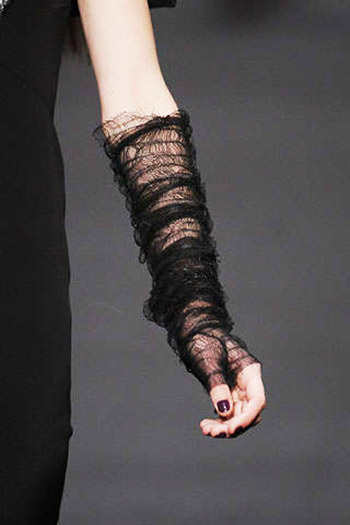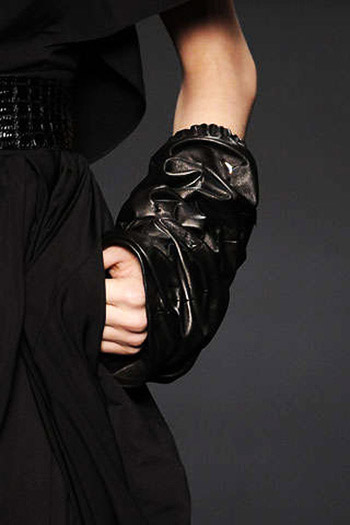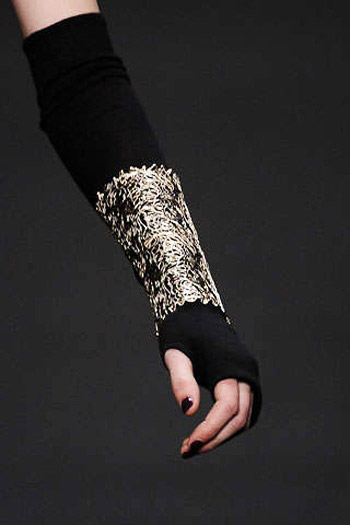 Source of the images: trendhunter.com.