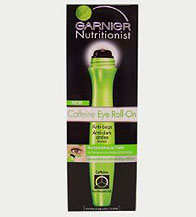 Beauty experts say hands and dark circles under the eyes betray a woman's true age. You can fix the first problem simply by applying nourishing hand cream twice a day. As for dark circles, they are not that easy to get rid of. Yet, there is always a way out! Garnier has launched a brand-new product – an eye roll-on with the cooling effect. The formula is based on caffeine that stimulates blood microcirculation. The metal roller ball of the Garnier roll-on has a cooling effect which works for the puffy eyes.
The gel has a delicate and pleasing texture. The roll-on massages, refreshes and hydrates the eye area. You can carry the sticker in your cosmetics bag to use it in the office when needed during the day.
The product is really useful when on-the-go. Garnier roll-on would effectively refresh your tired-looking eyes after a long flight.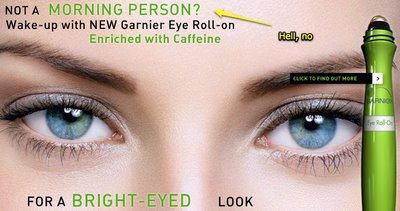 According to some product reviews, it doesn't dry out the eye area, although some say, is doesn't do much for the dark circle look either. At the same time, some got the results after a couple of days of its use. Others note, it's not worth the money ($15.95). Anyway, I decided to buy it and to try it out to know it from my own experience. As this seems to be individual if it's helpful or not. Hope, the new Garnier Roll-on will do more than just an ice piece.