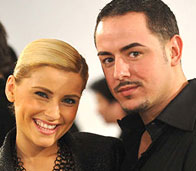 Not only has Nelly Furtado managed to get married secretly, but she's also been keeping this unrevealed for a long time. Nelly confessed to Canadian Entertainment Tonight that she married sound producer Demacio Castellon this summer. Nelly Furtado announced the engagement to her boyfriend last summer. Actually, they had an office romance meting each other while working on her 2006 studio album.
The insiders for The Star tabloid rumored last December about Nelly as a married woman just seven month before her true wedding on July 19th this summer.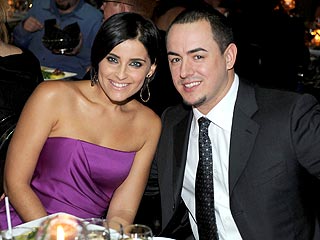 The popularity of secret wedding ceremonies can be explained by celebrities' desire to escape intrusive paparazzi. But Nelly has been keeping her big day news under wraps for so long! Congratulations to newlyweds, anyway!
Photos of Nelly Furtado and Demacio Castellon: uk.eonline.com, people.com.