Teen star singer Justin Bieber was known – somewhat irreverently – to prescribe Prince William Propecia, a treatment for hair loss, thus alluding to his bald patches. Talking to British magazine Rollacoaster, he said he had no idea why the Prince shouldn't try hair-growing products like Propecia, what if he hasn't it sold over there?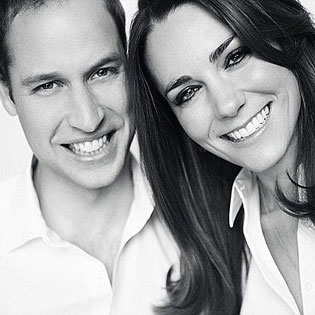 Although the Babe singer was supposedly speaking half in jest, half in earnest sympathy, other – and more professional watchers – are seriously concerned over the state of the royal mop of hair. A leading hair expert and transplant surgeon is certain that Prince Williams is going to have his top completely bald in ten years' time.
Dr. Asim Shahmalak, manager of Manchester's Crown Clinic, said that Propecia can prevent people from losing further hair but it won't help regain the hair that's already gone. Should the Prince decide upon the cure, he would be taking the drug for many years to come without a hope of increasing his hair mass.
Anyhow, the doctor went on, the royal husband should decide on some treatment unless he is ready to sport a bald top at 40.
According to the analysis by Dr. Shahmalak, known as the hair surgeon who tended Channel 4's Embarrassing Bodies Dr. Christian Jessen, Prince William's family has a strong baldness gene running in his family, with his grandfather Philip and his father Charles notable for hair thinness. While the Prince himself started thinning at the age of 25, now he is worse off than his father.
The family gene is strong, and a possibility runs high that William and Kate's male children may inherit it, added Dr. Shahmalak, although Kate's family genes may also gain domination.
What about restoration treatment? Prince William may undergo the kind of treatment Wayne Rooney had, replanting hair grafts from the neck area onto the pate. In order to achieve impressive density he will have to have 4,000 and maybe more hair grafts replaced.
Meanwhile, Propecia remains the only licensed drug in the world that can guarantee to prevent further hair loss. The treatment sets you back something like £800 in a year, and you can't get it via the NHS.
Certain side effects have been registered, like libido impairment and ejaculation problems in about 2% cases, as well as swelling of boobs in men.