Vanessa Paradis is not ready yet to comment on the crash of her 14-year-long relationship with Johnny Depp, and may never be, but she keeps being questioned. The latest occasion was during the promotion of her recent movie, Cornouaille, for French Elle's summer edition – and the questions were not welcome.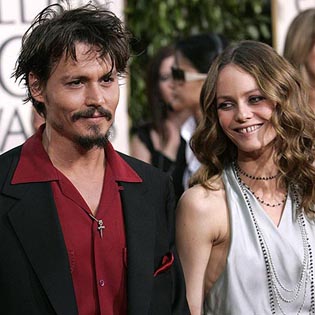 Paradis, 39, states flatly that she won't discuss her private life. She doesn't believe in the idea of artists being expected to lay their souls bare for the whole world to see. Their life is only their concern, and she has no wish to see how "people make a business out of your pain."
The singer-cum-actress said that her duty is to create and promote her music and movies, and she is happy to stick to that. As for her love life…
There is no recipe for happiness, she thinks, at least not one she is aware of, but what drives the heart is the desire, free from obligations or repetitions of the same situation. Working at relationships is what Paradis doesn't understand, her motto being "you have to want to be there."
And though she is out of relationship, she claims that she is just where she wants to be!
As for her plans, she will continue traveling between the US and France, while her children, Lily Rose and Jack, get their education at a Los Angeles school. Lily-Rose is 14 years old, the age when her mom sang her way into international fame, and Paradis accentuates the fact. Lily-Rose is also very much into singing, she says, while the 10-year-old Jack prefers playing the guitar.
The children have grown to become more independent, Paradis adds, and, although she believes they would be able to make their names in music if they made up their minds to embark on this career, she would want them to have proper childhood and get proper education.