The Kardashian sisters released a jeans line for plus size women. They announced a search of models across the United States for their new ad campaign. The casting turned into a campaign to promote plus-size models.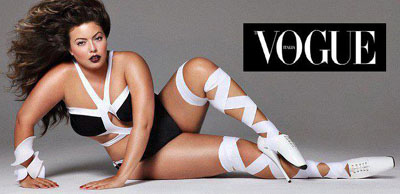 Many brands that sell large size clothing still do not invite big girls for their ad campaigns. The Kardashians decided to show real plus-size models to America. They will select the best one among them – the future face of the Kardashian Kurves jeans.
Recently, a discussion about which models to regard plus-size has been opened. Brands promoting clothes for larger women used models with sizes 6-10 in their ads. Bigger girls began to protest, because, in their opinion, this is not a plus size. So now, the Kardashian sisters want to find real plus-size girls for their advertising.