Men who use Finasteride (Propecia) – a means to fight hair loss – may be at risk of side effects, such as sexual frustration.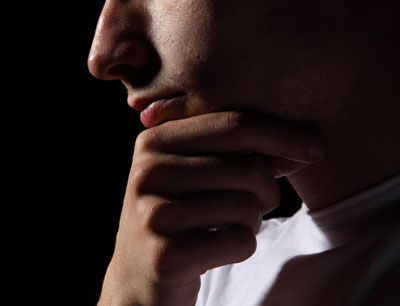 In turn, this leads to depression and suicidal thoughts, scientists from the School of Medicine and Public Health at George Washington University found out. So the My Health News Daily writes.
In a study led by Michael Irwig specialists interviewed 61 volunteers, whose average age was 25 years (they had used finasteride before). All men experienced side effects of medication for at least three months after they stopped taking it Prior to its use the men were not faced with similar problems and had no mental illnesses. 29 respondents with hair loss did not take finasteride. All the study participants had symptoms of depression, which occurred in the past two weeks.
Among those who took the drug, 11% had mild symptoms of depression, 28% – moderate, 36% – severe ones. 39% of volunteers reported suicidal thoughts, and 5% agreed with the statement, I would kill myself. Those who did not use finasteride, were significantly less depressed: 10% reported mild symptoms of disorder, 3% of participants confessed of suicidal thoughts.
M.Irwig said that potentially life-threatening side effects associated with taking finasteride should encourage physicians to talk with their patients.
It is possible that sexual dysfunction leads to depression, but previous studies had shown lower levels of depression among men with erectile dysfunction. According to M.Irwig, this suggests that the drug causes symptoms of depression, since it modifies the concentration of certain chemicals in the brain.
The researchers plan to continue working in order to determine whether there is depression in men who take the drug but not experience sexual dysfunction.
The study is published in the Journal of Clinical Psychiatry.