A new collection of nail polishes from Essie is named Yogaga. This name tunes in to serene natural shades. That's right – six very natural colors are included into the collection.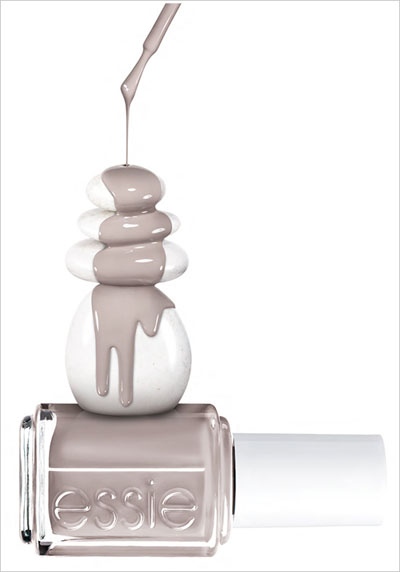 The collection was inspired by the Asian philosophy of contemplation and simplicity. Essie's creative director, Essie Weingarten, believes that each shade of the Yogaga collection can be worn with absolutely everything and everywhere. Essie calls us to experience the richness of the neutral and natural shades.
A neutral shade of nail polish is like a little black dress in fashion – a must-have that can help in any situation. Neutral colors can vary, depending on what shade is nearby. You will see lavender and rose, brown and cream-Bruller tones. Therefore it worth having at least one neutral tone for the upcoming fall, it will be your salvation.
The collection Yogaga includes six shades:
Spinning Again Nuanced, neutral brick
Marathin Fresh, universal pink
Gym Dandy Neutral, neutral brown with gray
Pilates Hottie Subdued, pink and purple with gray
Boxer Shorts Cool, classic purple
Yogaga Creamy, cold gray