Rihanna was chosen as a face of Nivea on the 100th anniversary of the legendary cosmetic brand (2011). Now Nivea's CEO admits, "Rihanna is not compatible with the Nivea brand values".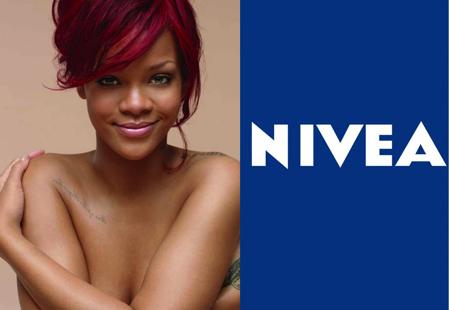 Stefan Heidenreich, Nivea's director, said that Rihanna's life and actions are a little "wild" for the healthy image of the company. Nivea stands for trust, family values, and reliability, and it does not correspond to Rihanna's rough image – the representative of Nivea said in an interview for a German newspaper Welt.
It is worth mentioning Rihanna's face was on the jubilee package of Nivea body cream in a circular blue jar. Now, these products are withdrawn from sale. The celebration of the company's 100th anniversary is over.
They say that Nivea's director has ambitious plans to change the image of Nivea towards traditional family values. They may even change the logo. We shall see if it is true or not, but this brand will remain without one of the sexiest and most famous women on the planet.