The number of royal bachelors has grown. Swedish prince Carl Philip has joined the British prince Harry who was once again dumped by Chelsey Davy. Carl split up with his long-term girlfriend Emma Pernald.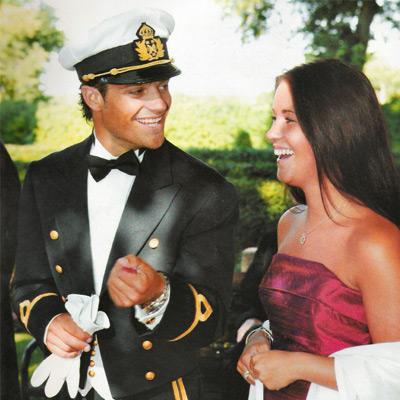 The gossip that Emma and Carl called it quits has been circulating for a long time but the couple denied it and would show up at events together. The couple's friends say a twelve years long relationship began crumbling down two years ago when the prince traveled to the USA to study. Back then his sisters, Princess Victoria and Madlen, interfered with their brother's private life. They adored Emma and considered her as an ideal match for Carl. They succeeded in mending fences between Emma and Carl.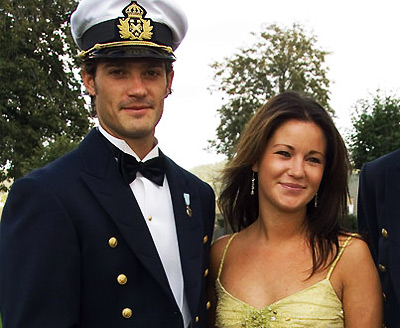 But finally even the sisterly love failed to help. Just as Princess Victoria announced her engagement with a long term friend, fitness coach Daniel Westling, Carl Philip officially broke up with Emma.
Not long ago the prince was photographed while test driving a Porsche and a BMW on ice. The monarch was preparing for the Porsche Carrera Cup Scandinavia event he had made his debut last year.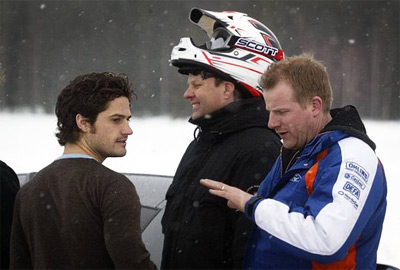 Carl Philip says he'll get over the split. He declined to elaborate on his relationship with Emma any further.
Two royal bachelors, that's no a joke! If someone wants to join the royal families in Great Britain and Sweden, then it's time to get a move on. For starters, you can go to Porsche Carrera Cup event in Sweden.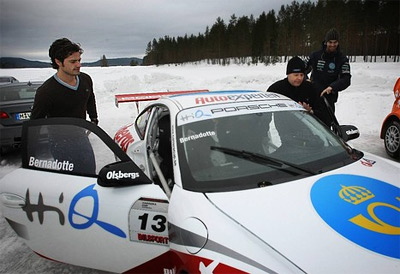 Source of the image: svenskdamtidning.se, pigeonhole-this.com, nwt.se.