Fred Durst, 38, of Limp Bizkit, decided to take his girlfriend Ester Nazarov for a walk down the isle to the altar. They settled for Neil Lane's diamond and platinum affairs for the wedding rings.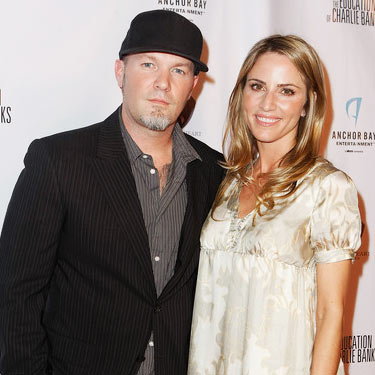 The celebration began last Friday with a romantic dinner at Prime Steakhouse, from whence the couple proceeded to the Bellagio Hotel to attend a show of Cirque de Soleil's "O". After the show Fred and Ester spent some time rubbing shoulders with the performers backstage.
The next day was hallmarked by the first concert Limp Bizkit gave in the U.S. in eight years.
Durst's Twitter confided in April that "I've never known true love until now" commenting his engagement; last week it hailed "cheers to the universe from me and my lovely wife Ester Durst!! We are now one and complete."
Source of the image: dailycontributor.com.