Despite his recent separation (or maybe because of it!) from Anne Vyalitsyna Adam Levine is deep into marriage, pondering on its losses and gains.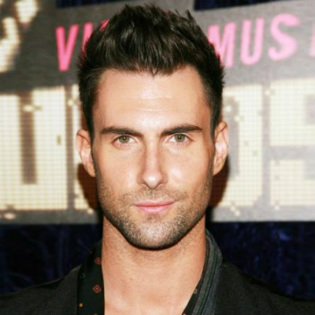 Early in April the Maroon 5 singer broke up with his two-year-long girlfriend, Sports Illustrated swimsuit model Anne Vyalitsyna, 26. The subsequent statement issued to Us Weekly by the model said that the duo had made up their minds to end their relationship "in an amicable and supportive manner" retaining the warmest feelings for one another. She also wished Levine "all the best."
According to a source, however, the singer wasn't ready for the breakup and was left "heartbroken." Another inside source brought the reason behind the split down to Levine's being not ready to take Vyalitsyna for a wife while she felt that it was time to make their relationship official.
Wherever the truth lies, at his interview to Paper Mag for its May issue the 33-year-old hitmaker professed to be greatly drawn to the notion of marriage.
The Voice mentor shared that he believes he should study marriage so he could learn what it is about, gain knowledge that woul enable him to realize if he was willing to take that step.
The one thing he wasn't going to do, he said, is rush into marriage, because nothing good is ever likely to come from it.