Exposed bellies, proposed by the designers during the penultimate fashion week, have become the trend of the season.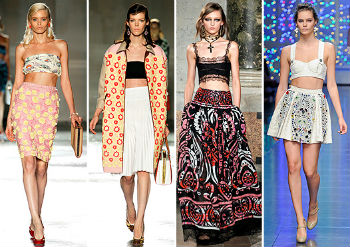 Shortened sweaters and blouses, as well as bras that resemble the girls from pin-up posters, proved to be a real hit in fashion (Proenza Schouler, Dolce & Gabanna, Emilio Pucci, and Prada supported it). The followers of this trend already include Nicole Scherzinger, Scarlett Johansson, and Miley Cyrus.
Designers and stylists recommend wearing such a "top" either with a pencil skirt with high waist (the same prints will help make the image look complete) or with pleated models of medium and maxi length.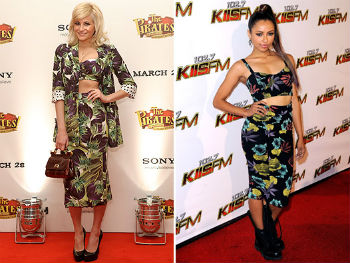 Young ladies can afford a mini skirt, but the main thing is not to go too far with it since the trendy clothes will easily turn vulgar. Selena Gomez seems to have found a compromise solution, don't you think so?