According to the exclusive information from RadarOnline.com Jim Carrey has been overjoyed at the news that his 21-year-old daughter Jane is in the family way.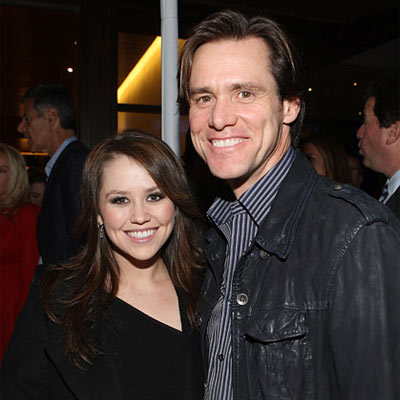 It will be the first baby for Jane, leader of the eponymously named rockers the Jane Carrey Band. Her long-time boyfriend and fellow-rocker Alex Santana, best known as Nitro from Blood Money, shares her joy.
"Jane is ecstatic," says the RadarOnline.com informant. "She and Alex are now engaged and are thrilled at becoming parents."
Jane is Jim's child by his first wife, Melissa Womer. During the last few years Jim's date has been Jenny McCarthy.
"I am very excited," is Jim's opinion. "Jane is going to be a great mom."
Source of the image: evilbeetgossip.film.com.