Honestly, how much sex do you need to be happy? Well, to be fully satisfied and, of course, with your darling? Ok, don't say it. Because most women are going to be insincere. So were my friends whom I gave the same question. "The more, the better", – went first one, and the rest were unanimous. I nodded out of courtesy and thought within myself that the ladies were doing their best to be in tune with the times.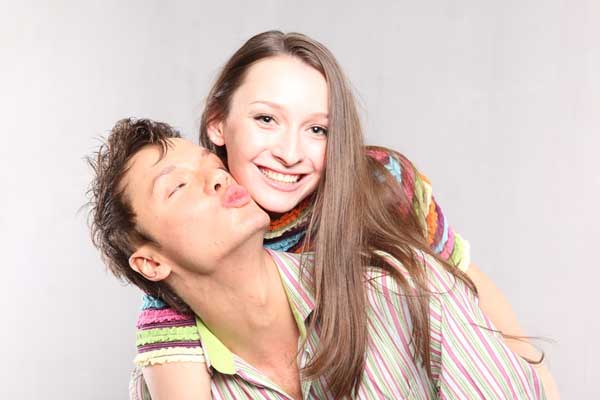 Being Nympho is the Hottest Trend
It seems that when it comes to sex (and everybody at bachelorette parties are ready to talk about their intimate achievements), we all start exaggerating: we want it all the time and we can do it all. Today's successful woman should not only look good, drive a car and know everything about Dow Jones index but also have as much sex as possible. Having abnormal sexual desires or, at least, imitate nympho ways really seems to be the latest female trend. It won't surprise me if soon women start writing in job applications "attend sexoholics anonymous" to express their truly active attitude towards life.
Do We Need That Much Sex?
Take sexual positions. How many positions do you know? And how many of those help you to achieve orgasm? I'm not being curious. I'm trying to make it clear. Because our obsession with acrobatic positions means something: if you have sex in unsatisfying positions, then someone needs it? And this "someone" is obviously not you. Of course, men must be excited with total "nymphonisation". Earlier, men had to beg for sex from us, but now we are begging it from them. Is sex quantity about female happiness? Indeed, if you live with the man of your dream, why not having sex every working day and twice on weekends? Oh, it's not enough for you to have it once a night, let's make it five times, darling! Isn't it exciting?! Exciting it is. But problems may follow.
Sleeping Back-to-back
Each couple experiences the same problem. First months you never get out of bed, and then the desire blunts and you end up sleeping back-to-back. I haven't met a woman who took this change philosophically. Most women believe that this shift from once a day to once a week indicates dying relationship, so we struggle to get the previous result back. Weekend sex is like subsistence level: enough to survive but leaves you feeling more. Ask yourself – why should you need more? Are your sexual desires so high that you have to light the fire of passions every night? Of course, it is cool when your partner is doing a good job, but eventually your sexy underwear will seem boring to even most lustful lovers. Once it occurs to a man you can't count on his strong erection. That's because any man understands what the erotic underwear is all about – he must do his best. He "must", you see. The truth is the relationship becomes boring not because we don't have enough sex. It's because we fail to enjoy sex. Woman thinks her partner needs sex everyday, so she plays a role of sex bomb. In his turn, man thinks his partner is a nympho and secretly takes Viagra pills. Finally, sex that should bring you both pleasures turns into obligation.
Indulge Yourself in Quiet Sleep
According to sex experts, even the strongest relationship does not withstand everyday sex. It is unnatural for women to have higher sexual desire than man. So if you are fed up with sexy lingerie and permanent sleepiness, just indulge yourself in quiet sleep. And don't worry about someone else's satisfaction. If the desire wakes up in your partner in the middle of the night, he won't be hesitating because of your warm pyjamas and the lack of burning candles.
Source of the image: rd.com.