Apple's latest iPod Nano model with a 1.5-inch color display of 240 x 240 pixels comes fairly small, and a couple of companies decided to come up with a special wrist band that will allow you to wear it instead of a watch – or on the other arm.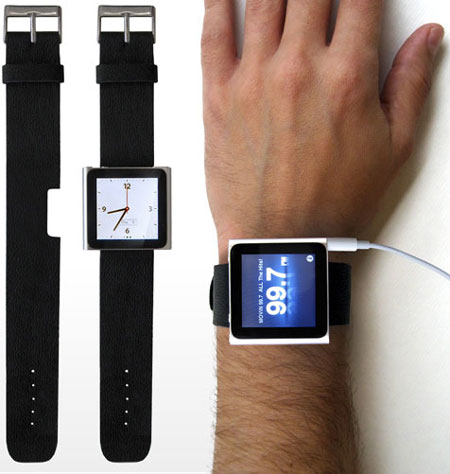 The wrist band turned out by iLoveHandles is called the Rock Band. It is tailored to engage the clip of the new iPod Nano version and retails at $19.95.
Country Comm also gave a thought to this useful accessory. Their iPod Nano fitting band – the 22mm Maratac Nylon band – is available in several color combinations to match the new iPod's seven color choices.
Apple's iPod Nano is equipped with custom home screens, multi-touch input, song and playlist controls, and FM radio.
Source of the image: Laughingsquid.