Looking for a new odd USB gadget? What about an odd-looking USB-hub shaped as a ladybird? The new Ladybird 4-port USB Hub gadget features four USB ports and if you are a fan of weird gadgets you'll surely like the novelty.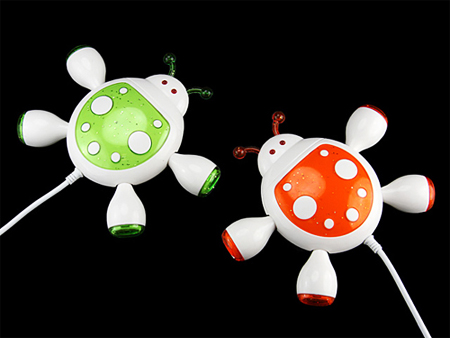 You can connect your USB-devices to the ladybird's legs that can be rotated up to 90 degrees which is extremely convenient when connecting large equipment. The dimensions of each device are 117x90x20 mm and they weigh 60 grams. The novelty is equipped with a LED-indicator and comes in orange and green color. Ladybird USB hub retails for $12.
Source of the image: coolest-gadgets.com.