It may be easy enough to get a pop maker, but mark, Zoku Quick Pop Maker is a bit more than that… it is a Silver winner at Idea 2010 in the Home Living section.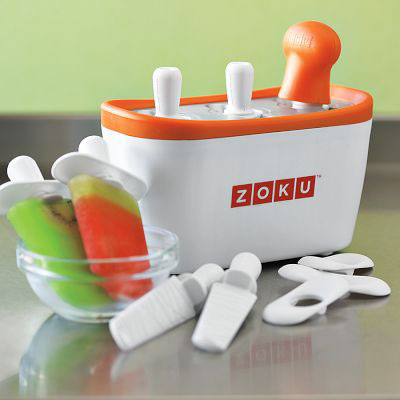 Propeller Inc.'s bright idea, Zoku, having ensconced itself in your kitchen, will have your family smacking their lips over the ice pops it makes. Striped pops? Yogurt pops? Oh no, you favor flavored core pops! Excellent. Please put the compact base into the freezer and as soon as it's frozen, you can make pops, nine two-ounce ones maximum for one go.
And here go your favorites, frozen for less than 10 minutes without eating up your energy.
The ridged plastic pop sticks hold the pops firmly on and are reusable.
Source of the image: Williams-sonoma.com.