Surveys reveal that a woman will be expecting to be proposed within three years since the beginning of a relationship. The proposal is expected to take place in a romantic environment complete with a ring not less than £1,000 (about $1,600). This is a summary of a poll involving 2,000 single women, most of them dreaming of being carried off to a secluded romantic spot like Cornwall (which proved to be a favorite venue!)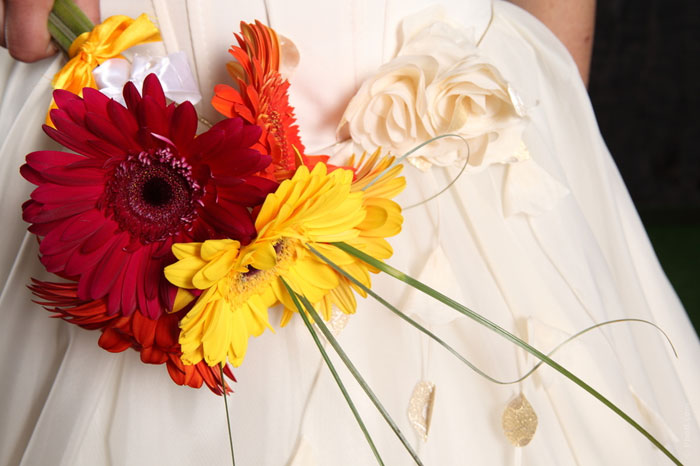 The times when men were supposed to approach the girl's parents asking for their blessings are past – most modern women prefer to be the first to know about the engagement.
In other aspects women remain traditional, wanting to see their Mr. Right kneeling at their feet with an engagement ring bought for the occasion. About 50% of the women polled believe they will shed some tears over the scene.
A frightening 25% are so fastidious they are sure to say no if the proposal isn't perfect, coming in the wrong time, in the wrong place, or not romantically charged!
The ring is also described in much detail: it should cost £1,046 (or more!), carry a beautiful diamond on a white gold band.
It would be advisable for a proposal to come in something like 3 years and 4 months after the beginning of the relationship, when the two have some months' experience of living together and have discussed marriage several times.
But, although there should be some serious and soulful discussions of the event, the big event ought to be thrust on them out of the blue; they want to be caught at a moment they weren't expecting it and see that the man has been preparing to it for quite a while.
The survey shows that men ought to propose in private, after sharing one strong drink.
Half of the polled look forward to such a romantic atmosphere that they would be moved to tears, and 19% expect their partner to be so deeply involved into the process that they may get tearful as well.
A great number of women said they don't care much about it being a special day, but about 30% said they prefer the day when they got acquainted or began to date.
Most of them will be satisfied with the simplest of wordings, but 10% want to be bowled over by a love song. 7% more would like to hear a poem to go with a proposal, and 5% think a flash mob to mark the occasion would be just fine.
About 70% of women would hate somebody else to know about the engagement before it takes place, and even the rest of them would take a dim view of it making an exception for the best friend or two best friends at most.
While a good amount of romance should permeate the proposal, 69% of women confessed they don't really care how it would happen – hearing the wedding bells being the main thing in their estimation!
26% are not ready to wait for their partner to come round to proposing – should he dawdle over it, they are willing to be the first asking them to get married.
As soon as it happened, 60% would put a call through to their mothers to tell them the news, but with 16% it would be their best friend who will know first.
The research was conducted by Beaverbrooks Jewellers, whose spokesperson summed it up saying that girls keep dreaming about an ideal proposal and often have a very clear idea of what it ought to be like – even before they have the right man at hand!
The proposal is expected to make a marvelous story which would be retold time and time again, so the romance level and the amount of consideration behind it should be enough to render it a touching event worthy of repeating many times.
Also, the importance of the ring is not to be underrated. "Picking the perfect engagement ring is the icing on the cake of the perfect proposal," as the spokesperson put it. Actually, if the ring doesn't come up to expectation, it stands a good chance of being returned, and the engagement put on the shelf.
It's very important for a girl to be able to sport the ring and the jewel before her family and friends, so it's customary that the ring should be worth the man's salary for 1 to 2 months.
Remembering last year, it is highly likely that Christmas will bring about a wealth of proposals – it's a romantic time for many, so ladies can work up some heart flutter if they feel the great event coming on!