One in five married persons regularly finds excuse not to have sex with their partners, claim British sociologists who interviewed 4,000 men and women. Scientist looked at why spouses do not want to make love.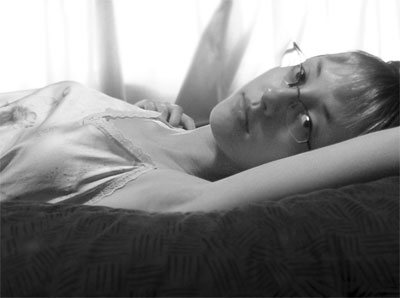 Sex and Headache
They did a list of top ten reasons to refuse having sex. Having headache was the most popular excuse previously. The phrase, Honey, let's do it another time, I have a headache, was heard in many movies and jokes. Now it was topped by another reason, tiredness. The phrase I'm very tired is currently at number one on the list of reasons to refuse sex, according to Daily Mail.
Sociologists highlight that office work and corporate culture affect marriage in a negative way. The fear of being sidelined pushes career-oriented people to focus on their job, neglecting other areas of life.
Top Ten Reasons to Refuse Sex
I'm very tired
I'm not in the mood
I have a headache
I have to get up early tomorrow
I'm worried about my job
I'm angry with you
Children may hear us doing it
You have to take a shower
My back hurts
It's too early for it
Why Do Men Refuse Sex
It turned out that contrary to the stereotype that men are ready to have sex at any time, they refuse sex more often than women. 28 percent of polled men and 18 percent of polled women admitted they try to avoid their bedroom duties. Men's reasons to refuse sex, unfortunately, lie deeper than just having a headache or stress.
The survey showed that one third of men don't want to have sex with their wives because they don't love them anymore. They prefer not to discuss it for the sake of the family and their children. The same was true with one in five women polled who said they don't want to have sex with their husband or long-time boyfriend because their feelings died.
Why Do We Avoid Talking about Sex
Most people try to avoid talking about sex, if they have to discuss their sex problems. It may seem that bedroom is the perfect place for sincere talk about sex life, but these talks do not happen because half of spouses pretend sleeping when their partner is getting into bed. The same reason explains why 40 percent of men and 20 percent of women avoid going to bed simultaneously with their partner. It seems like men and women act like children who don't want to take on responsibility when it comes down to talking about sex.
Sex Crisis and Economic Crisis
One in five polled said that financial crisis and problems related to it took a toll on their sex life. According to a representative from marketing agency OnePoll that took part in the survey, financial crisis entered even bedrooms. Many people are now working more than ever. They are constantly preoccupied with worrying questions about their wealth and success. Am I going to be fired tomorrow? Will I be able to clean up my credit? It goes without saying that such thoughts may impair sex life.
Source of the image: sxc.hu/profile/Kotori.