Moreover, the study that enveloped 3,000 representatives of the fair sex in Great Britain revealed that women resort to pretension nearly every time they make love. That goes for 9 per cent of women for whom it seems to have become a habitual thing. The number of women who did it but occasionally dramatically rises to 48 per cent!
More than two-thirds of these nine, driven by their constant dissatisfaction in bed, went so far as to discard their partners; ninety per cent of those withheld the real reason for the split.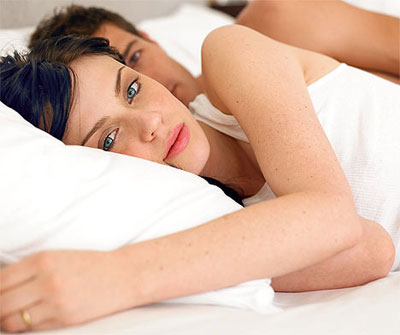 25 per cent out of the 3,000 had complains about their sex life, those most often named being a lack of foreplay (16 per cent), and partner's orgasm coming on too quickly (11 per cent).
The poll was commissioned by Stimul8, which gave out the following comment: "It appears guys in the UK have their work cut out if one in five women are saying they are extremely unhappy with their sex life.
"But it's not all down to the blokes as women need to communicate a bit more with their partner to let them know what it is they really want."
The importance of proper communication seems to be different from place to place, and cities were made known where it is most sorely needed. Exeter is the city that tops the poll with Brighton and Belfast following close behind, showing more than half of the women regularly faking an orgasm. No wonder than that Exeter women prefer Oxford as the place to spend their weekend, where the percentage is down to 35!
The list of the cities with most frequent bed fakes also includes Glasgow, Cardiff, Edinburgh, Bristol and Birmingham.
Source of the image: Maryelise.com.