You can not reach orgasm? Try to find the true cause of anorgasmia in the list below.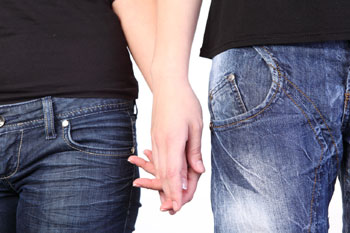 1. Sexy Underwear
Corsets, thongs, bodies, and slimming underwear look very tempting. But all of them are very harmful to your body. They cause a violation of the blood flow to the genitals, which ultimately can sadly affect your body. One gets excited, but no relaxation follows, since venous circulation is impaired.
2. Weak Vaginal Muscles
If you have weak vaginal muscles, or even worse than that – if they are atrophied, you do not exercise and you are not engaged in fitness – it is a must-do for you to practice imbuilding or woombuilding. Do not forget about Kegel exercises!
3. Irregular Sex
If you make love once a month, this might be the reason for an orgasm not to come. To have trained muscles and constant sexual desire, one must have sex at least 3 times a week.
4. Excess Weight, Obesity
Eliminate sweet-stuff, bake and other high-calorie foods. Eat 3 hours before sex and then, perhaps, you will reach orgasm. Do not forget to take natural aphrodisiacs that help cause additional sexual desire.
5. Alcohol Intake, Smoking
Alcohol increases the activity of sex hormones, but lowers the sensitivity of erogenous zones. Thus, having an orgasm is out of question. Nicotine also violates sexual life. When in the blood, it affects the body's mucous membranes.