When you've got butterflies in your stomach, and the whole world turns into a stringy pink syrup, it is very difficult to understand men's true intentions or to assess how serious he is. But there are some sure signs that a man is not ready for a serious relationship.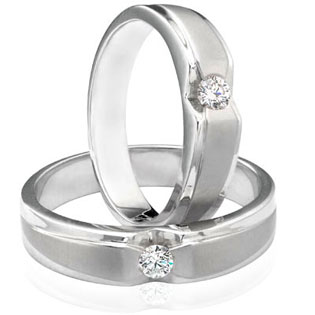 So, the man does not want to commit if:
1. He said so himself
No need to take these words as a joke, or to comfort yourself with a thought that it will take some time, and he is sure to fall in love. Do not make illusions and do not blame yourself or him for it. Fully appreciate his honesty and accept the situation as it is. If you cannot accept it, end the relationship until they've gone too far.
2. He keeps at a distance
Most likely, he just does not want to let you closer, giving false hopes. Do not push him; do not try to cross that line he drew between you. Be patient, everything may change, and he will erase the boundaries; but if it does not happen, do not cherish the hope.
3. He hasn't had a positive relationship experience
If all the previous affairs ended in complete failure of his hopes, he is probably just afraid of getting burned again and is in no hurry to reveal the soul. Talk to him openly, try to convince him that the relationship with you is no danger to him. What if he still does not want to commit? Well, that is his choice. Do not waste your time.