The collection entitled Sweet Dreams is constituted by an amazingly tender and unusual palette that can delight anyone!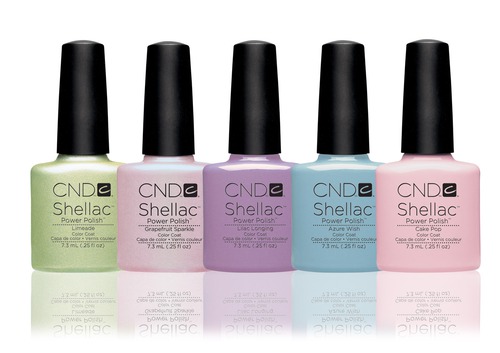 The new Shellac CND luxury line includes gentle fresh shades, two of which are characterized by the shimmer effect: marmalade pink Grapefruit Sparkle and lime Limeade. The collection also contains stunning thick pastel colors: cream and strawberry Cake Pop, Lilac Longing and Azure Wish. These shades will reflect femininity and lightness.
The CND company has developed the colors that can rightly be considered unique because they are the real attribute of a gentle and airy image!
The American CND corporation was founded over 30 years ago. During the years of its existence, it has become the world's leader in the nail industry. The company's main objective is to make the beauty of the hands and feet a compulsory part of any image. It is worth saying that CND is the pioneering creator of a hybrid of gel and Shellac nail polish. With the appearance of the Sweet Dreams collection, the color scheme has been expanded to 47 colors. At the same time, mixing them together, you can get about 1000 of the most diverse and original shades!
A variety of CND Shellac colors will allow each woman to emphasize her individuality and paint her life in her favorite colors!