Exclusive, luxurious, and real works of art – it is all about Dior shadow palette that the brand produces each season. The palette is distinguished by an exceptional design, an extraordinary color scheme, and a beautiful story. This time, the story is about a Lady Dior handbag.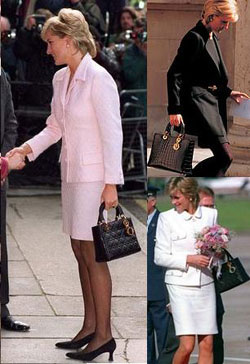 For some reason, when the matter concerns bags, many think of Chanel, but not Dior. And the designers of the brand are confident it is wrong, for at least one Dior handbag should necessarily be in the arsenal of any stylish woman.
So they decided to recall the famous Lady Dior handbag. This model gained fame when Mrs. Chirac presented one of such bags to Lady Diana. The princess just fell in love with it, carried it everywhere, and almost did not let it out of her hands. It is worth noting that after this event Dior boutique shops were taken by storm by the ladies searching a handbag they liked.
The line of Christian Dior makeup is closely linked to the brand's history, so each season presents us with a shadow palette dedicated to various pages of Dior biography. It is worth recalling the luxurious palette dedicated to Mitzi Bekar, Christian Dior's muse (the shadow palette has been released this spring),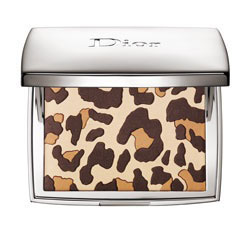 or the palette, which was created by the makeup artist Tien in honor of his 30th anniversary of collaborating with Dior,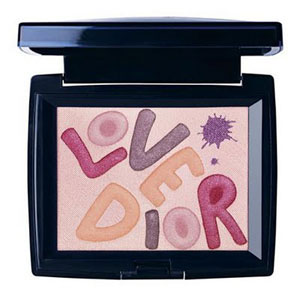 or the palette created in honor of the first haute couture collection in 1947. The design of the shadow palette is borrowed from Rene Gruau's drawing, one of the first Dior posters (the 2010 edition).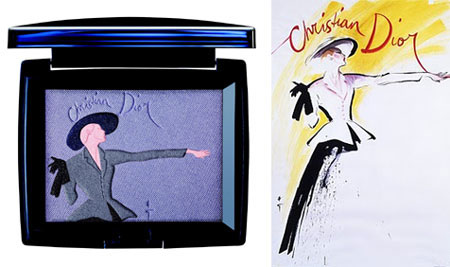 This time, in summer 2011, a new page of Dior history is Lady Dior handbag which once inspired Lady Diana and nowadays brings joy to millions of women all over the world. Mind that the chosen color palette is contemporary. It was in this bright-red variant that the Lady Dior bag was presented in Dior's spring-summer collection. The designers of the brand find the combination of a red bag with a blue tweed the most successful.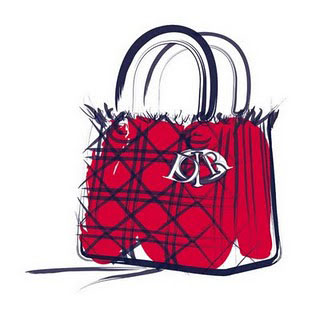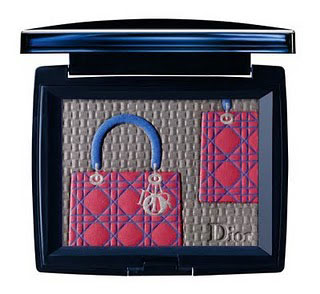 It is also worth saying that these palettes should not be regarded as a must-have thing. These are often very limited editions. For example, the palette dedicated to the first haute couture Dior collection was released in a limited edition of just 150 copies.
Artistic palettes are of particular interest to collectors and fans of the brand, and we simply need to enjoy them as a work of art.
Source of the image: Mycharm.