Agent 007, or rather the movies about him, turn 50 in November. The OPI company, which is known to always note landmark cinema events with its innovations, has created a Skyfall collection of nail polishes to commemorate the event.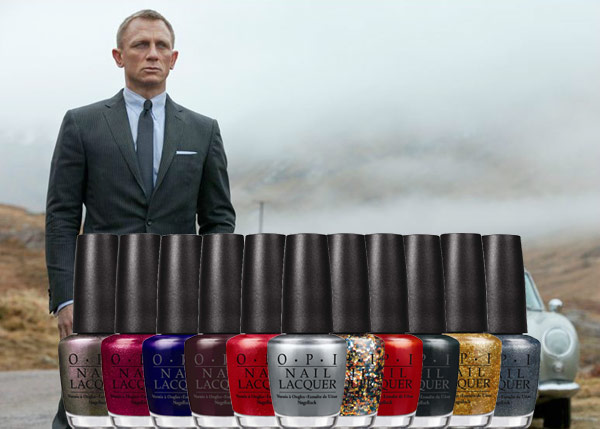 The collection bears the name of the latest James Bond film, which is due for release in November, just when the anniversary of the movie hero will be celebrated.
The collection contains 12 shades, and their names represent the entire history of James Bond.
The first four shades are:
Golden Eye,
The Spy Who Loved Me,
Die Another Day,
Casino Royal
Four more nail polishes contain:
You Only Live Twice,
Skyfall,
Moonraker,
Tomorrow Never Dies
And the last four nail polishes include:
The Living Daylights,
On Her Majesty's Secret Service,
Live and Let Die,
The World Is Not Enough