This mascara still features innovative spherical wand and caring formula. New fall version of the mascara called Effet Extension now comes in more colors available as limited editions. If you are a fan of colored mascara, this is what you are looking for.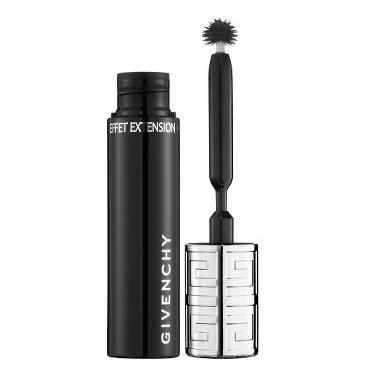 Those who have already used the new product from Givenchy say the spiky ball brush really allows for precise application. The mascara's formula is also appealing to those who look for fine quality and caring textures.
Besides intense №1 Extension Black, three more colors are going to surprise you on the upside:
№6 Extension Plum, limited edition
№3 Extension Blue
№7 Extension Khaki, also limited edition
Source of the image: sephora.com.