According to a new McClatchy-Ipsos poll, despite statistical data showing a dramatic increase in obesity in the United States over the past 20 years, most Americans don't think they have a weight problem.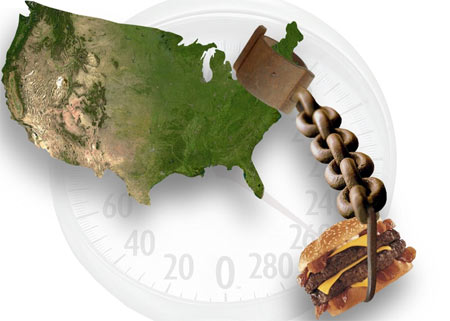 The poll showed that only 17% of those polled admitted that obesity was a serious problem for their families and themselves, while 33% said they didn't think it was a big problem and 49% said it was no problem at all.
Two-thirds thought their weight was healthy. 30% knew that they were overweight, and only 4% said they were excessively overweight. But the Centers for Disease Control and Prevention sees the problem differently. Some states have a prevalence of obesity of 20-30% and even more.
Dr. William Dietz, the director of the CDC's Division of Nutrition, Physical Activity and Obesity, said obesity was a risk factor for several chronic diseases like heart disease and diabetes. "As obesity increases among all age groups, we are seeing chronic diseases in much younger adults compared to a few decades ago," Dietz said. "For example, we now see young adults who suffer from heart-disease risk factors and other conditions such as Type 2 diabetes."
Source of the image: flickr.com/photos/ohio_woolf.