Is it possible to make eye shadows blend not only with the dress but with the hair? This question has probably been asked by stylists to themselves and by the makeup artist Aaron De Mey, making samples for girls for the designer L'Wren Scott show. The Lancôme eye shadow palette gave the answer.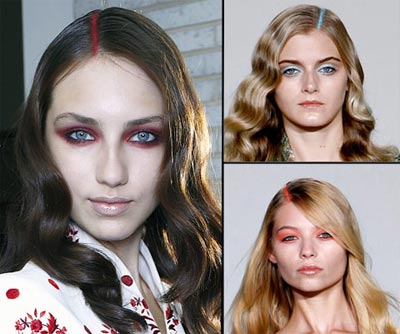 Aaron De Mey is the art director of the brand Lancôme, and therefore knows all about the products of the brand, and even a little bit more. A special texture of Lancôme eye shadow allowed realizing this idea.
Parting – that's part of female hairstyle, which stylists had not been previously involved in. How do you make of a color parting?
Source of the image: Style.